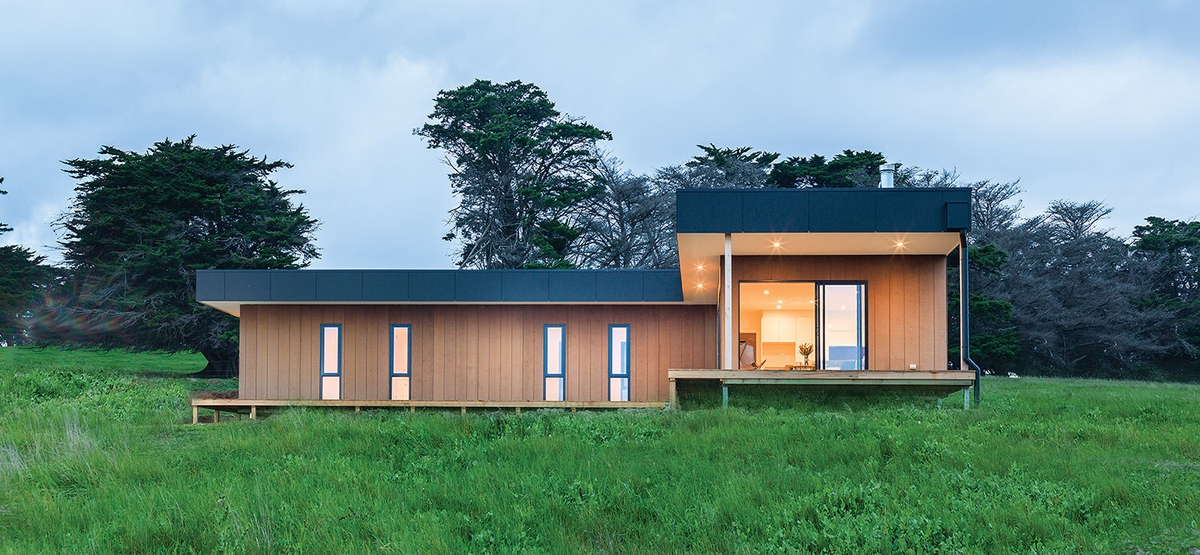 Building a new prefab home is exciting. It's a golden opportunity to design your dream house in the perfect locale, and really there is nothing like that new home feeling. Here at Ecoliv, we love helping you plan your brand new home, and a common question we are often asked is how to find the best site for an Ecoliv prefab modular home and what to look for before you sign a contract and buy the land.
Understanding that knowledge is power, we've outlined the key elements for you to investigate and analyse before your land purchase, and why good research is so important to streamline your build process.
1. Location, location, location
Where you choose to build is going to be very dependent on your lifestyle. From easy access to childcare and schools, through to shopping and medical facilities, make sure you take all these into account. Also understanding what is planned for your neighbourhood, including roads, services and amenities, is essential for you to consider before purchasing land.
2. Site aspect and land orientation
When looking for your ideal site for your new modular home, you need to consider orientation. We find that most buyers already have a good idea about the type of home they want to build before they begin their search for land. With this in mind, it's imperative that you pair the layout and design of your manufactured home with the dimensions of your piece of land.
Another important element to consider is how you can position your prefab modular home to gain maximum energy efficiency. We can help you with this, by examining the land's exposure to natural elements, such as sun, rain or wind and advising the best orientation for your home, to ensure long-term climatic benefits and savings on utilities.
For example, orientating the home north on your site will give you passive solar advantages, being cooler in summer and warmer in winter, saving you on rising electricity costs. Each Ecoliv home is also designed to maximise natural temperature control and cross flow ventilation and encourage natural light.
3. Site access
Will it be easy for trades and machinery to work on your proposed site? Ecoliv's prefab modular homes give you an advantage as they are built offsite in our controlled facility, minimising building access costs and site disturbance.
We then transport the modules to your land for them to be connected and fitted out with the finishing touches. Transported by truck, or for more challenging sites, crane-lifted onto your land, we have the flexibility to ensure smooth delivery and construction, every time.
4. Sloping sites
Found the perfect parcel of land with a killer view, but a steep gradient? Before hitting the button to purchase, be sure to chat to your builder first, as sloping sites do require a footing system to accommodate the fall in the land and may require a custom design or excavation , which could in turn lead to additional associated costs. A crane may be required to deliver onto prepared footings. Here's more information about building on sloping land for a modular home.
5. Get to know the terrain
Have you considered engaging a Geotechnical Engineer to perform a soil test on the land you're looking to buy? This will determine the soil composition and how likely it is to move, expand and contract, which then impacts the type of footings required for your home and can add associated costs.
Also be aware of the number of established trees on the property. If these need to be removed to make space for your home, you will need to check with the developer or Council first and apply for any necessary permits.
6. Areas prone to natural disasters
Before purchasing your land, we advise you to make enquiries regarding the likelihood of a natural disaster impacting the area you plan to live in.
With many years experience in building houses to suit flood and bushfire prone areas, Ecoliv can design to suit high-risk areas. For example, we'll use elevated footings in flood zone locations, and utilise fire-retardant cladding to lower the BAL (Bushfire Attack Level) on homes surrounded by bushland to protect your dream home.
7. Check the local Planning Controls and zones
Did you know that every property has a set of planning controls? These specify whether the land is zoned for residential, commercial or industrial use and the structures that you are able to build in the area. They also detail any overlays on the land, giving guidance on types of vegetation allowed, neighbourhood character or heritage attributions.
In addition, it pays to find out if there are any restrictions on the land title, which may include easements, covenants, height constraints, floor space ratios and boundaries.
All these answers could save you a number of headaches in the future, and Ecoliv can assist with a design to meet the planning controls in your area.
8. Government grants and Stamp Duty
Each State Government offers different subsidies, notably for first home owners and new home purchasers. Be sure to visit the relevant website for your land and find out if you are eligible.
You will also be required to pay stamp duty on your block of land. Rates vary from state to state, so you make sure you research the applicable duty for your property.
9. Know your costs, keep a budget
A smart initiative is to record all costs associated with your land and keep a budget. From the beginning Ecoliv can provide a Preliminary Estimate outlining all the foreseeable costs involved with your project, from purchasing the perfect block to how much it will cost to design and build your modular home.
Now you've read our 9 tips, you're ready to buy your land and build your dream home!
By putting in the hard yards and doing the necessary research on your site, you will certainly benefit in the long-term, not only throughout the build process, but the lifespan of your home.
If you'd like to learn more about finding and securing the right land for your new home, chat with our Ecoliv experts – we're here to help! Simply give us a call on 03 5672 5196 or email info@ecoliv.com.au.