What's a 7-star energy rating? And why does it matter?
Do you know what your home's energy rating is? Or what a 7-star energy rating means? Assessed by the Nationwide House Energy Rating Scheme (NatHERS), the house energy rating is a standard measure of comparison by which one can evaluate the energy efficiency of a new or an existing building. The higher the star rating, the less energy needed to heat and cool the home to keep it comfortable.
Currently, the minimum standard energy rating for new residential dwellings is 6-stars however this is set to increase to 7-stars according to the Australian Building Code Board's recently released draft energy efficiency rules for the 2022 National Construction Code.
You might be wondering what kind of difference a single star can make? And the answer is quite a big one. Let us explain.
Why does Australia need more energy efficient homes?
It's been more than a decade since the current 6-star minimum NatHERS rating was introduced into the Building Code of Australia. Since then, pressure to step up to 7 stars has been steadily growing.
In a typical Australian household, 40% of energy is used for heating and cooling while 25% goes towards heating water and 30% is used by appliances with the remaining 8-15% of the energy consumed by lighting according to the Department of Industry, Science, Energy and Resources.
With household carbon emissions the fifth-largest contributor to greenhouse gases in Australia, it's clear that as a nation we should be striving to build more energy efficient and environmentally considered housing. 
In addition to the environmental benefits of energy efficient house features, a report by Renew found elevating energy efficiency standards would put more money in residents' pockets and help homeowners pay off their mortgages faster while lowering emissions.
What do the NatHERS energy star ratings mean?
Currently, the minimum standard of thermal energy efficiency for new residential dwellings is a 6-star NatHERS rating. At the highest end of the scale, a house with an energy rating of 10 means no artificial heating or cooling is required throughout the year.
How is a home's thermal energy efficiency assessed?
When evaluating the thermal energy efficiency of a new home, a NatHERS assessment considers multiple factors including the building materials that make up the home as well as environmental factors such as climate and orientation. The factors for assessment fall into these categories: 
Location and climate zone
Orientation
Materials and insulation
Windows and ventilation
Energy and resource requirements
In addition to the assessment for new homes, NatHERS has adopted an energy efficiency program for existing homes – the National Scorecard Initiative, which builds on the Residential Efficiency Scorecard Program in Victoria.
Available voluntarily for existing homes, accredited assessors provide a star rating and detailed certificate to the household as well as advice on opportunities for improvement, with the cost of an assessment typically ranging from $250 to $500.
How to achieve a 7-star home energy rating?
The orientation of a home is essential for earning a high home energy efficiency rating. Put simply, in the southern hemisphere, a home with a northerly orientation receives direct sunlight in winter catching the radiant heat which warms the home naturally and is shaded over summer. This approach to building is called passive solar design and can significantly reduce the reliance on auxiliary heating and cooling which, in turn, improves home energy efficiency. 
Passive solar design is central to Ecoliv's resource-efficient and sustainable ethos and coupled with other energy efficiency measures – such as solar power, heat pump hot water system, insulation, double glazing, rainwater tanks,  grey water systems, and water and energy efficient appliances – immensely improves home energy efficiency and decreases negative environmental impacts.
With the minimum energy requirement for new homes moving from 6 stars to 7 stars from May 2022, we can expect a heightened focus on passive solar design along with other sustainability measures such as double glazing windows and passive cooling with pergolas and eaves becoming standard.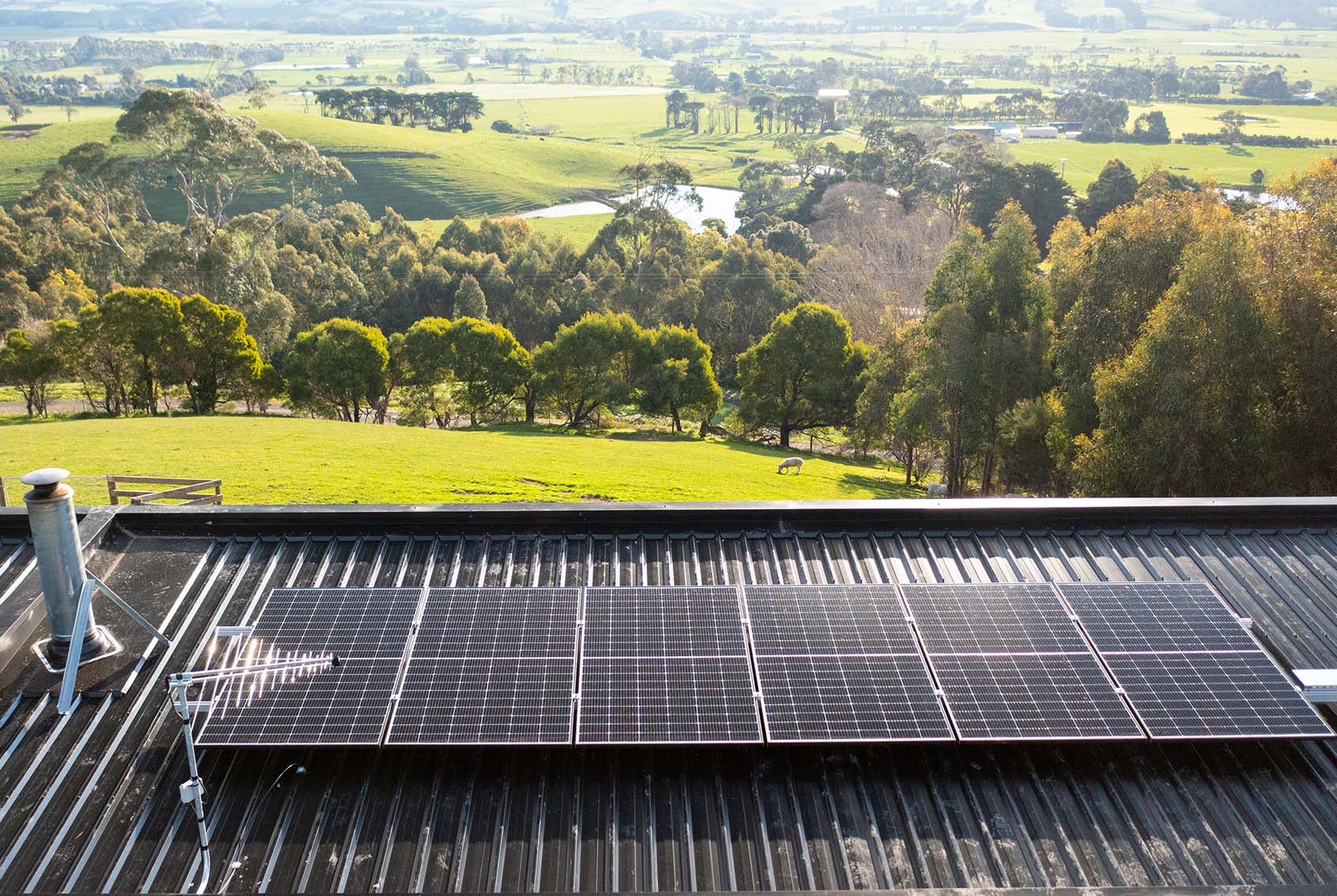 What difference does one star make?
According to RMIT University sustainable housing expert Dr Trivess Moore, 'The performance of new Australian housing is at least 40 per cent worse than many other developed countries in similar climate zones,' and increasing efficiency standards from 6 to 7 stars across Australia would reduce the amount of energy required for heating and cooling by 24%.
In addition to reducing energy requirements for artificial heating and cooling, homes with a 7-star rating have the added bonus of improved capital value with University of Melbourne research showing 'Homes with seven stars were worth 9.4% more on average'.
Leading 7-star builders
For over 13 years, Ecoliv has committed to creating sustainable 7-star rated energy efficient homes with stunning, contemporary designs. Our clients can feel good about working with us to create thoughtfully designed homes whilst saving money on energy costs. We've been market leaders in sustainable design and construction from the beginning and we continue to learn and improve our product – take our newest 7-star rated operationally carbon neutral homes for example. 
Our EcoGeneration range is our newest and most sustainable modular home design to date. And with 15 different floor plans, it's our largest set of home designs too. One of our key goals when designing the range was to take our well-known sustainable modular designs and continue to elevate them to new functional and sophisticated heights not seen before in Australian prefab projects. We've come a long way in improving modular home designs, but there is still more work to be done.
With new building regulations, the minimum energy rating has been pushed from 6 to 7 stars. So whilst most volume builders are playing catch up, we are already miles ahead achieving over 7-star energy ratings in all our builds and always aiming higher moving towards 8-star energy rated homes.
Featured build: a 7-star energy rated home at Cape Paterson
Ecoliv is a leading 7-star energy rating home builder, having created sustainable home designs with 7-star ratings at a minimum for over a decade. Our extensive range of featured builds with testimonials from our happy clients is why home buyers have been trusting Ecoliv to build sustainable homes for over 13 years. 
The Cape Project in Cape Paterson VIC aka "Australia's most sustainable housing development", achieved a 7.7-star rating for its build. Take a tour of the home below.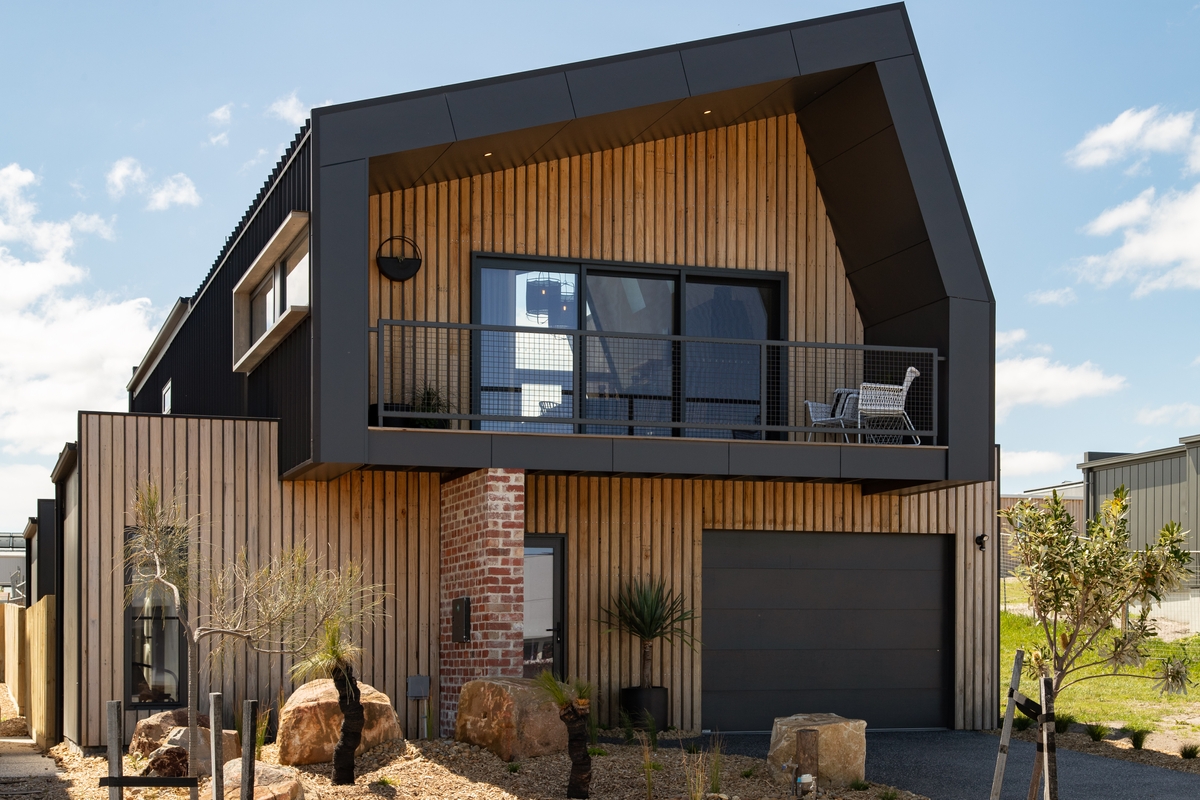 How energy efficient are Ecoliv homes?
Ecoliv designs and builds for sustainability with each home achieving a minimum 7-star energy rating as standard. Through site-specific passive solar design strategies and sustainable construction methods, our designers have achieved in excess of 8-star energy ratings for our modular homes. Ecoliv is the only modular builder to guarantee a 7-star minimum energy rating for our homes over the last 13 years of our operation. 
Using locally sourced, renewable, and sustainable building materials along with limiting wastage during the construction process, our eco-friendly approach to building design and construction addresses the needs of the present without compromising the future.
Central to our approach to sustainable building are our five environmental goals: energy efficiency, water efficiency, indoor air quality, sustainable materials, and limiting waste. 
We are always pushing to achieve optimal energy ratings with many of our homes achieving in excess of an 8-star energy rating. Plus, our new EcoGeneration range of homes are operationally carbon neutral. A 3 bedroom 2 bathroom Ecoliv EcoGeneration home that includes a 5.55kw grid-connected solar power system can save $1,012 annually by not having to pay mains power electricity bills in comparison to an equivalent home without solar power. And in terms of environmental benefit, this is equivalent to 58 trees planted and 1095 kilograms of avoided coal burnt.
Also on the blog: energy efficient heating and cooling and energy efficient home designs.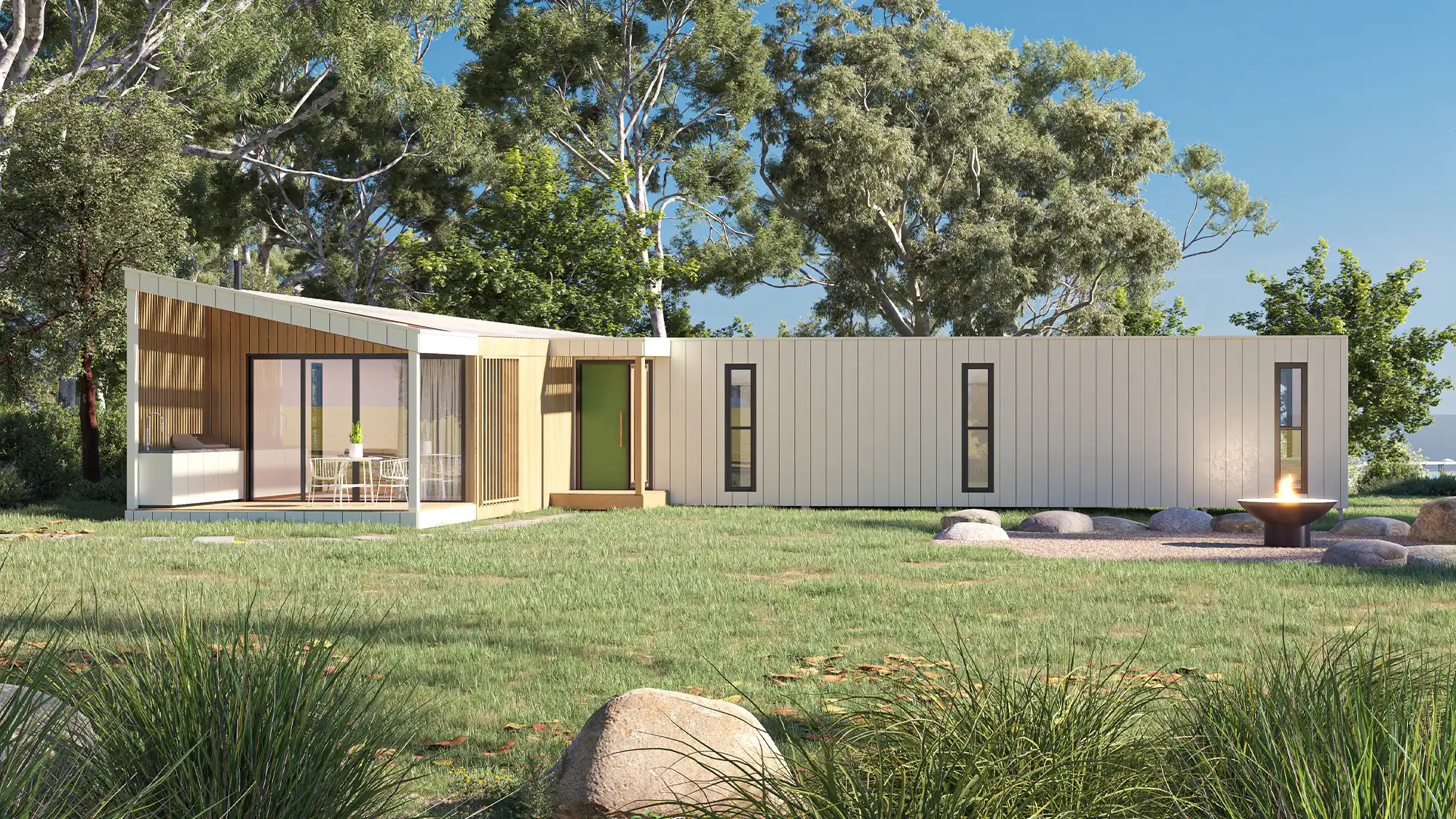 Thinking of building and living in an energy efficient home?
Ecoliv has been building sustainable 7 star rated energy efficient homes long before the standard was required. If you're thinking about building a new home contact us today to learn more about building a sustainable and energy efficient home. Or view our sustainability guide to learn more about Ecoliv energy efficient home builders