There's plenty of uncertainty in the air these days. But there's one thing that we can (unfortunately) be sure of and that's rising energy costs. In fact, consumer electricity prices increased by 118 percent between 2006 and 2016 alone.
Most of us do our bit to curb energy consumption within our homes – from turning off appliances when we're not using them to switching to energy saving globes. Plus, thanks to government regulation dictating that all new homes must meet a six-star energy rating, new homes are more energy efficient than their predecessors.
But even with a cleverly designed energy efficient home, there's still plenty of room for energy saving – particularly if you make the switch from grid connected power and gas to renewable energy sources.
Let's take a closer look at what causes high energy bills and how sustainable building design can save you money (and save the planet).
Why are my energy bills so high?
Thinking of building a new sustainable home? It's the perfect time to consider your energy consumption requirements and how to save on energy bills (and save the planet) with a new energy efficient home.
As temperatures drop in winter, we spend a lot more time indoors using our heaters and appliances to keep us warm and entertained. Whilst we may use our fans and air conditioners in summer, we tend to be spending more time outdoors. The result is increased power use and consumption in winter, which eventually sees domestic gas and electricity bills increase. According to the Australian Energy Council, winter gas consumption bills in Victoria increase by $336 compared to summer.
Plus if your home isn't designed based on passive solar designs – which means the building is positioned on the site to take maximum advantage of the sun as well as cross flow ventilation – you're going to be making up for that with artificial heating and cooling. Which means higher energy bills.
What areas of the home use the most energy?
Here are the fast facts: heating and cooling account for a massive 40 percent of household energy consumption in Australia. On top of that, common household appliances like fridges, washing machines, televisions, computers, kettles and toasters chalk up 25 percent of energy consumption. And water heating in hot water systems accounts for 23 percent of energy consumption. Lighting makes up only seven percent of domestic energy consumption – which means we all need to do just a tad more than swap to energy saving globes.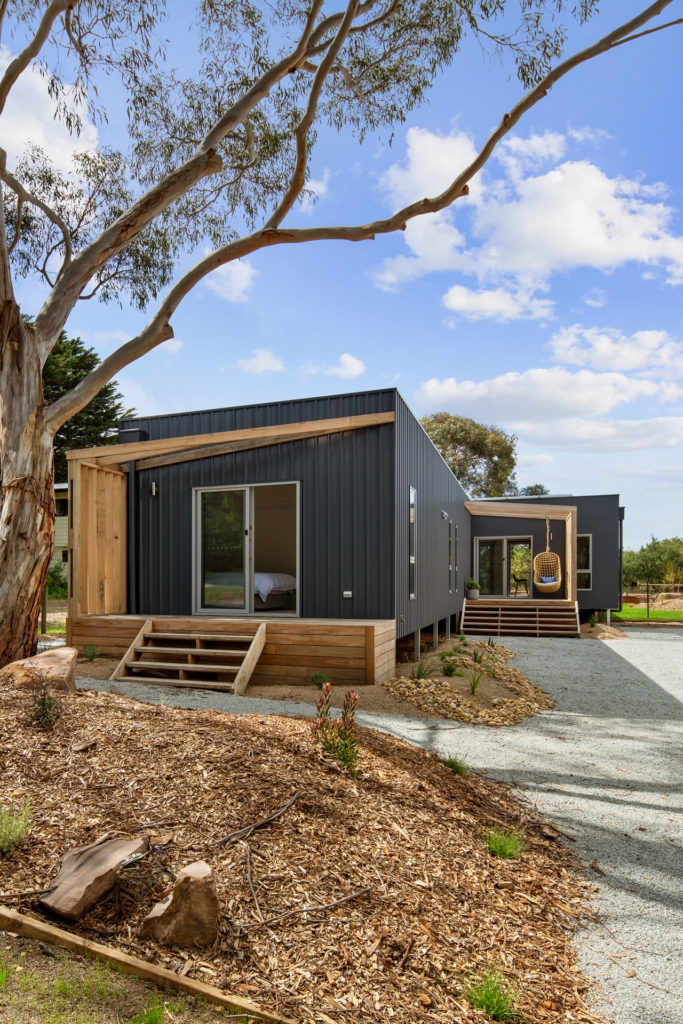 The orientation of your home can make a big difference when it comes to energy efficiency.
Energy saving tips for a more energy efficient new home.
Thinking of building a new sustainable home? At Ecoliv, our climate responsive homes come with a minimum seven-star energy rating. Here's how you can improve energy efficiency in your new home (just like we do in all our sustainable homes).
1. Opt for passive solar designs in your new home
Passive solar design is pivotal to Ecoliv's resource-efficient and sustainable building ethos and reduces the need for expensive heating and cooling. This is achieved by considering the orientation of the home on the site to take advantage of the natural environment. Think of it this way: Passive solar design maximises sunlight in winter to reduce heating needs whilst limiting exposure to the harsh Australian sun in summer.
Our eco-friendly modular homes take advantage of natural light while collecting, storing and distributing solar energy to ensure your abode is maintained at a pleasant temperature all year round.
Learn more about our approach to passive solar design.
2. Save money and add value with renewable energy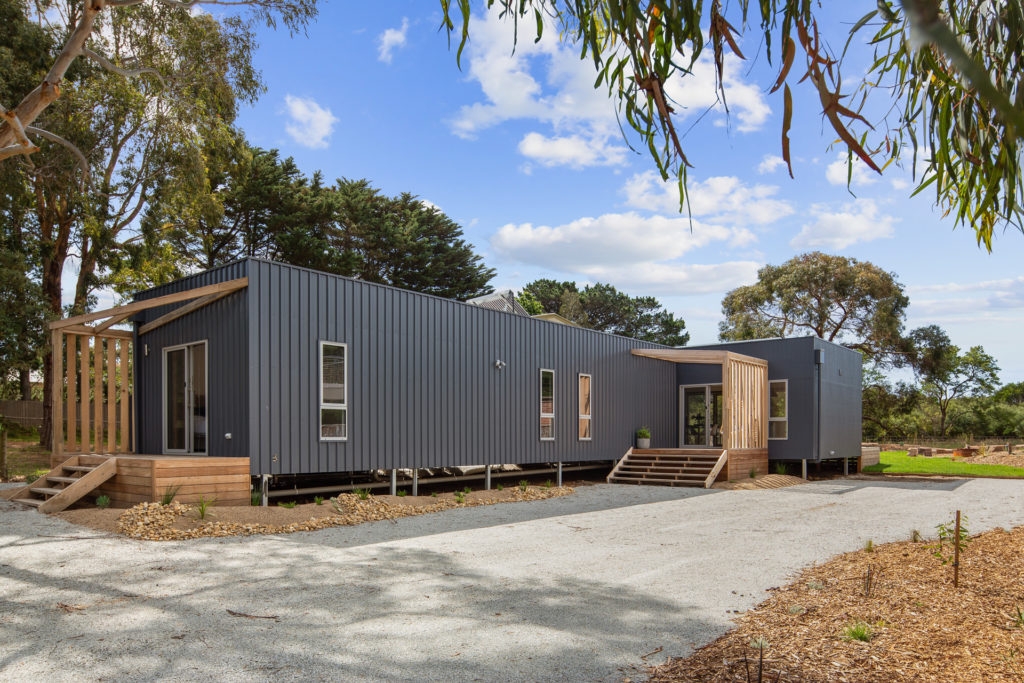 Our Heyland project features a 1.98kw solar power system to save on electricity bills.
Did you know that opting for renewable energy gives you the opportunity to substantially reduce or eliminate your power bill? It's as simple as installing a 1.98kw solar power system to your new Ecoliv home – like this one on our Heyland project.
The solar power systems act as a mini power station for your building, supplying you with electricity and sending any surplus back to the electricity grid. When power is fed back to the grid, your energy retailer will credit your account. That's right, the energy company could be paying you – not the other way around.
Learn more about solar energy systems in Ecoliv homes.
3. Stay cool with cross-flow ventilation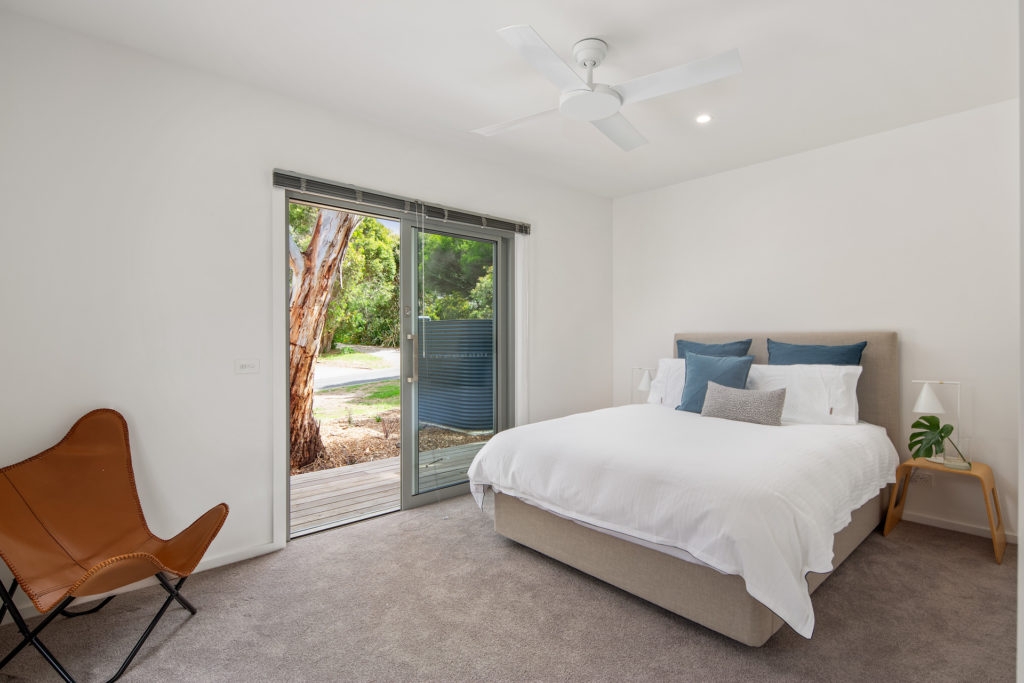 Using passive solar design principles in our Heyland project, large windows and doors support cross-flow ventilation.
The orientation of the building on the site can make a big difference to heating and cooling with passive solar design and equally when it comes to ventilation.
When we design an eco-friendly modular home, we take care to consider the surrounding natural environment and ensure windows and sliding screen doors are positioned to take advantage of cross flow ventilation. This means less reliance on fans and air conditioners to move air around and cool the space down.
Learn more about cross-flow ventilation in Ecoliv homes.
4. Prevent heat loss or transfer with insulation
Insulation creates a barrier between the outside and inside of your house — keeping the heat out in summer and keeping it in during winter. It's a one-off cost that can make a massive difference to energy bills and is easiest to implement during the construction phase. In fact, including insulation can save up to 50 per cent on heating and cooling costs.
Learn more about insulation in Ecoliv homes.
5. Go double glaze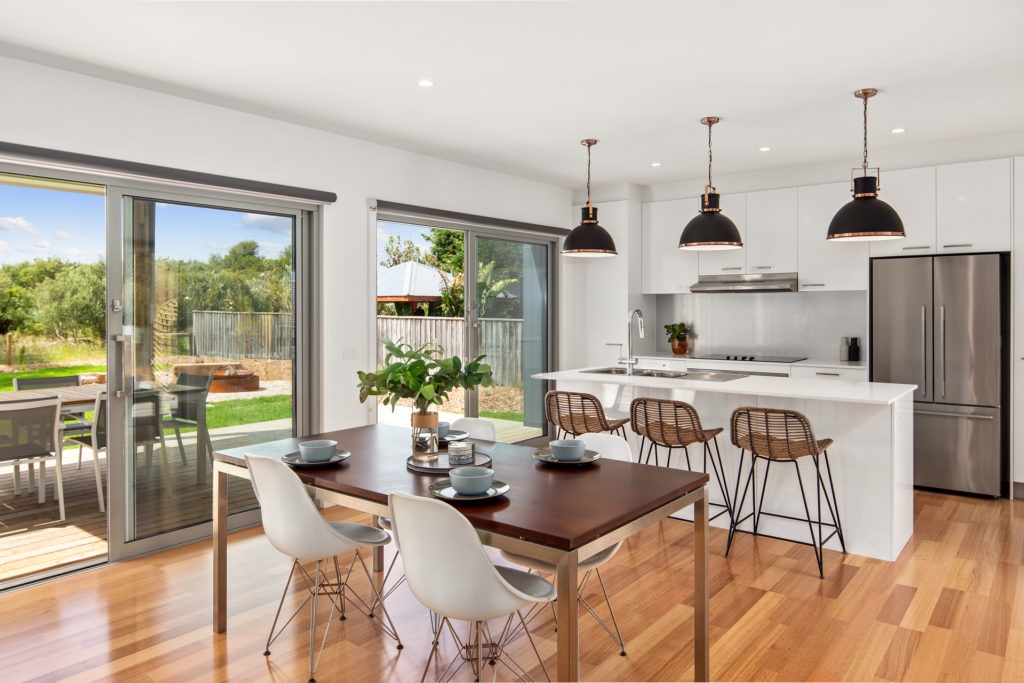 Also on the blog: energy efficient house features, energy efficient heating and cooling and energy efficient home designs.
When it comes to energy saving tips, double glazed windows – like these ones on our Heyland project – significantly reduce heat transfer.
Did you know that up to 40 percent of a home's heating energy can be lost and up to 87 percent of its heat gained through windows? The good news is that double glazing can massively reduce heat transfer through windows which in turn saves on energy consumption (and the bills associated).
Our sustainable prefab homes all feature double-glazed windows with five-star Window Energy Rating System (WERS) glass. In addition to windows, installing curtains and blinds or allowing for awnings and shutters in the building design can also reduce heat transfer through windows.
Learn more about window glazing in Ecoliv homes.
Bonus tip: choose energy saving appliances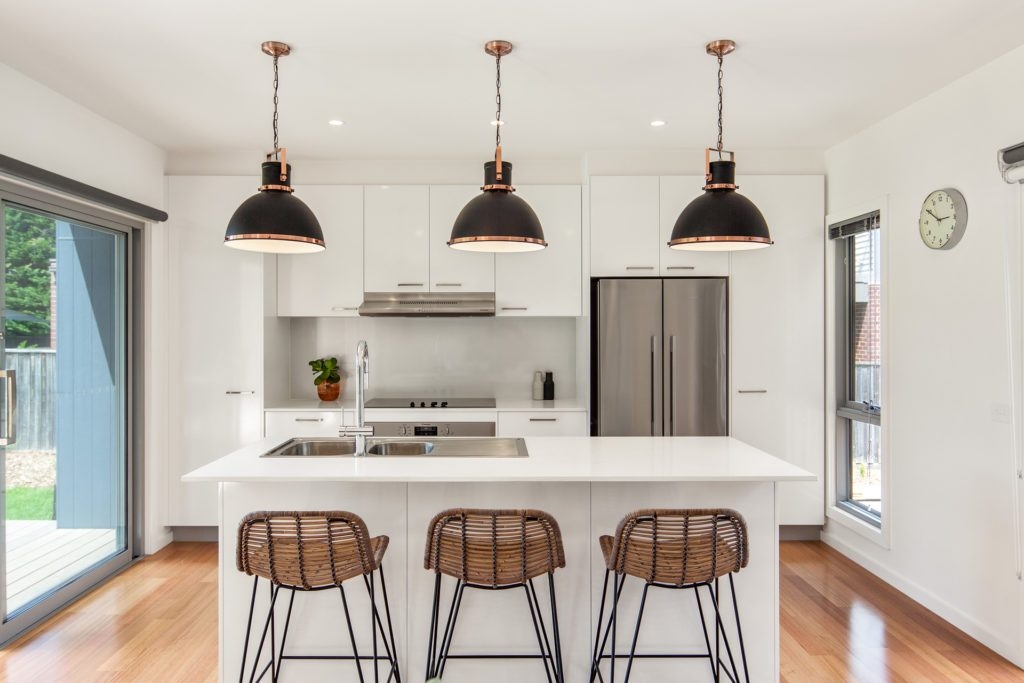 Make your sustainable home even more energy efficient by choosing appliances with high energy rating and high WELS rating labels.
After taking the time to build a new sustainable home, it wouldn't make sense to fill it up with old appliances with poor energy efficiency. Particularly if you've gone off the grid and are dependent on renewable energy sources. After all, you don't want to be burning through your energy without a grid-connected power as back-up.
When choosing appliances for your new home look for high energy rating labels and high WELS (Water Efficiency Labelling and Standards) ratings to ensure you're saving on water and energy consumption.
Ready to build a new energy efficient home?
As energy efficient home builders our homes include a seven-star energy rating and come with a 1.98kw solar power system and 10,000 litre water tank. Talk to the Ecoliv team about building a new energy efficient home.