Whether you're looking to downsize, expand, or simply create your dream home, Ecoliv has the solution for you. We are dedicated to providing sustainable, innovative and customisable homes to suit your individual needs. Our homes are designed to minimise their impact on the environment and reduce waste, without compromising on style and functionality. 
Today, we're excited to showcase one of our featured modular homes in Melbourne. In particular, we'll walk through our Northcote Project and highlight why the prefab building process is an ideal solution for anyone passionate about sustainable living.
Why Ecoliv is the best choice for your home
At Ecoliv, we are committed to providing eco-friendly modular homes that are tailored to your needs. We are a leading Australian manufacturer with a focus on sustainable building practices and innovative designs. We believe in creating homes that reflect each homeowner's individuality and values, which is why we offer customisation options to ensure that your modular home is unique and suits your lifestyle. Our homes are designed to be energy-efficient, using only the best materials and practices that reduce waste and minimise our impact on the environment. Choose Ecoliv for a charming, sustainable, and affordable modular home in Melbourne.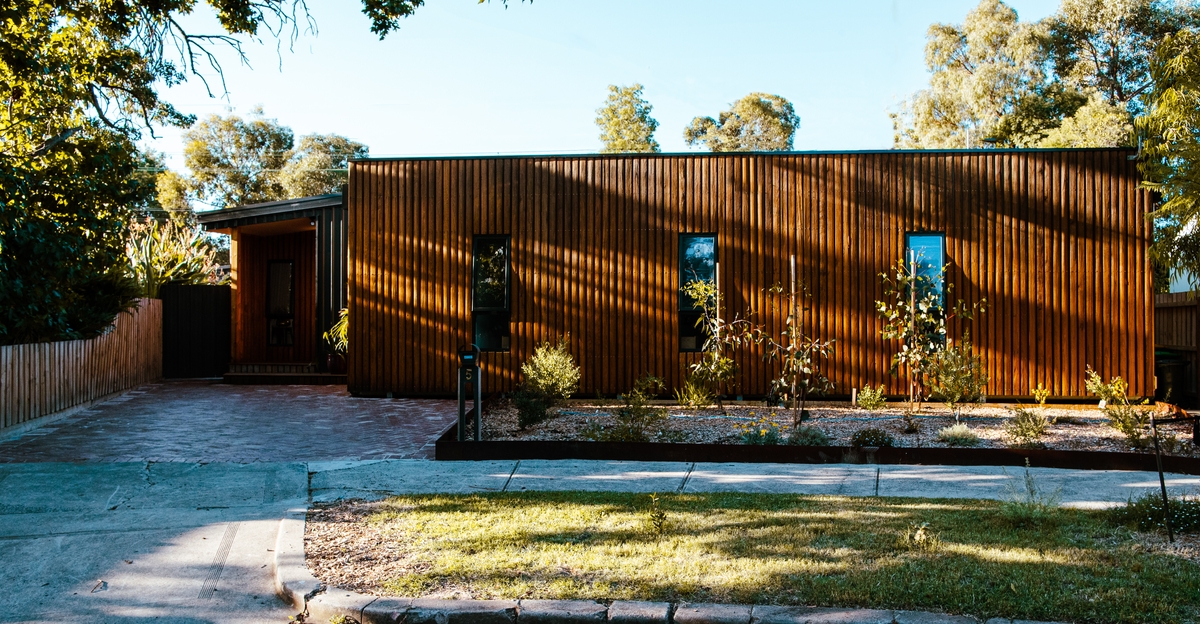 One of our standout featured builds in Melbourne is the Northcote Project. This beautiful home boasts an open-plan living area, three bedrooms, two bathrooms, and a study nook. It's perfect for families or anyone who needs a bit of extra space. The Northcote Project features large windows that allow natural light to flood the home, creating a bright and airy atmosphere. The home also includes a large deck, perfect for entertaining guests or enjoying a meal outdoors.
Check out our EcoSanctuary range
Your home should be a haven where you can relax, connect with family and escape the demands of the outside world. A place where your impact on the planet is minimised simply by going about daily living. If you're looking for a home that's as beautiful as it is environmentally responsible, look no further than our EcoSanctuary range. 
These modular homes are designed to be both luxurious and sustainable, with cutting-edge features that help reduce their impact on the environment. From the use of eco-friendly materials to the incorporation of renewable energy sources, EcoSanctuary homes are at the forefront of modern, sustainable design.
Build your dream home with Ecoliv
Ecoliv is the go-to choice for anyone looking for sustainable and innovative living solutions. Our homes are designed to be eco-friendly, stylish and functional. If you're interested in learning more about our modular homes in Melbourne or would like to speak to one of our team members, please get in touch with us today.