Dig into these eco-friendly front yard landscaping ideas
Ecoliv homes provide beautifully designed and sustainably built environments for their occupants, so why not have the front garden to match?
From material selection and sourcing, plant choices, water harvesting and supporting local biodiversity, there are many ways you can boost the environmental friendliness of your front yard while still making it appealing to passersby.
Planning a front garden makeover? Here are some of our favourite landscaping ideas to achieve a more mindful and sustainable front yard design at your place.
Also on the blog: sustainable reno tips, sustainable building materials and how to live off the grid.
Plant selection
First things first, you can't have a stellar front yard without some eye-catching foliage. When choosing new plants for your site we recommend selecting greenery that is native to your area. This helps to seamlessly weave your garden into the local ecosystem and invites wildlife to enjoy your garden. Using Australian natives also means less watering as these plants are accustomed to the climate and soil conditions – maintenance and water bill wins!
To attract and support our vital pollinator friends #savethebees, we recommend opting for plants that birds and bees are attracted to in your sustainable landscaping. Group these plant varieties in clumps or bands in your garden beds so they can be easily found by your neighbourhood pollinators. Select excellent pollinator plants such as:
Native rosemary
Honey myrtle
Tea tree
Lavender
Spider flower
Gum trees
Native daisies
Bottlebrush
Butterfly bush
Abelia
For the ultimate bee-friendly yard feature, consider the addition of a Flow Hive beehive for an easy way to keep bees at home. The bees will help your garden flourish and to sweeten the deal further you can even harvest your own honey and honeycomb.
Also, keep in mind, you want to choose a wide variety of different plants for your yard to provide shade, habitats, food and protection for wildlife, and to add visual appeal. Think a variety of different trees, medium shrubs, low shrubs, perennials, climbers, grasses and groundcovers.
If you're unsure what species of natives would look at home and thrive in your garden, have a chat with the team at your local nursery. We also suggest heading to nearby parks and reserves to take pics for native garden inspiration to show your landscape designer or nursery what kinds of plants you like.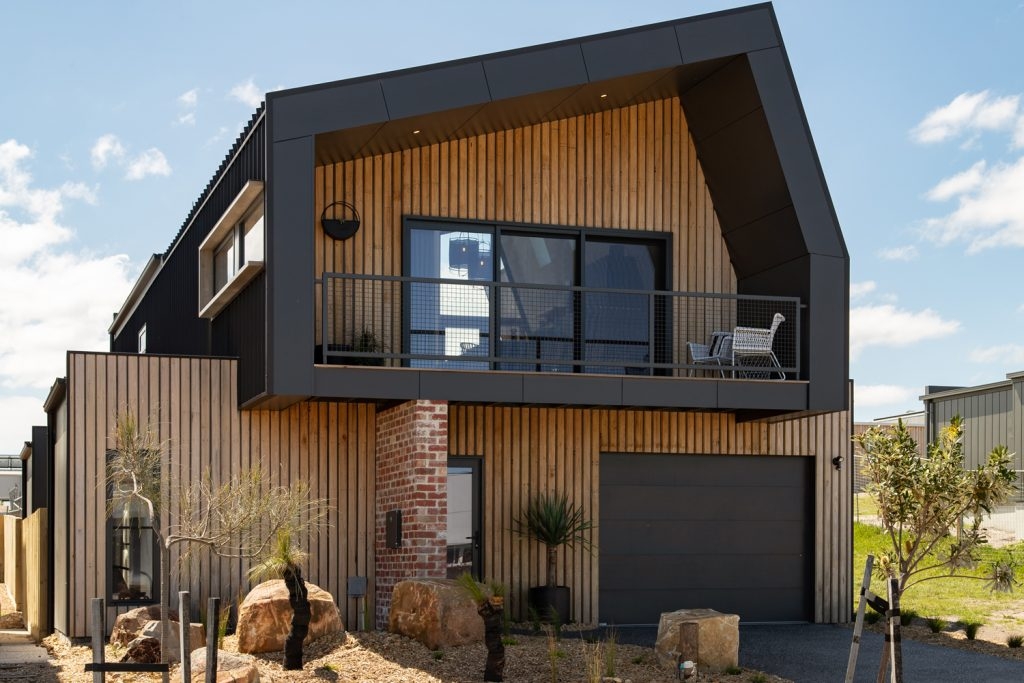 Groundcover
It probably won't come as a surprise that a lush green lawn is not the most sustainable option for groundcover in your yard. Lawns need lots of water, fertiliser and maintenance over their lifetime.
Some homeowners may purchase artificial turf instead of living turf thinking they're making a more environmentally sound choice, but we don't recommend this when it comes to sustainable gardening. As a nonliving thing, synthetic grass diminishes the environment, it's not a recyclable material, and lots of water and energy is used during the manufacturing process.
Instead of turf (real or fake), consider a natural drought-tolerant landscape consisting of boulders, gravel, recycled timber sleepers and gorgeous natives to reduce the amount of supplementary watering needed. The best bit? No more mowing on the weekend.
If you're after natural and vibrant groundcovers you may like to create a wildflower meadow (use native violets, desert flame and chamomile flowers) or replace turf with moss, kidney weed, green carpet rupturewort, blue star creeper or purple elfin thyme.
Gravel and permeable paving can be a fantastic alternative to grass, concrete pathways and exposed aggregate driveways in your garden's landscape. Materials that allow water to easily run through them (aka permeable surfaces) and filter back into the soil is a great way to keep rainwater in your garden. Gravel can also assist with keeping the weeds at bay.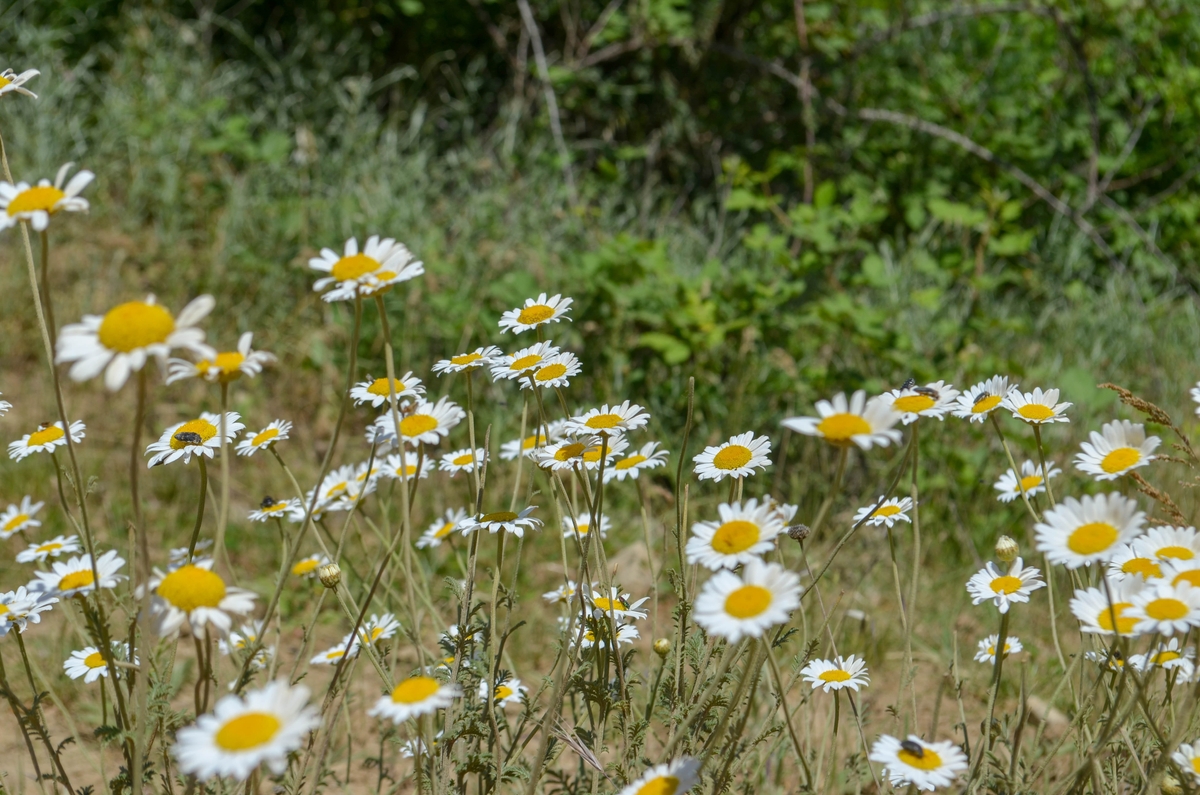 Material sourcing
When sourcing hardscaping materials (such as boulders, rocks, pavers, gravel and timber) opt for locally and sustainably sourced and recycled options where possible. The great thing about locally sourced materials is they will travel a shorter distance to your site, reducing the carbon footprint of your project. You'll also be supporting your local economy and businesses.
Check online marketplaces for free or drastically reduced landscaping materials leftover from construction sites, other landscaping projects near you or local farmers. You'll be amazed at what materials you can score for no or at little cost.
For extra sustainable landscape design points, rather than buying new items to deck out your yard such as benches, deck chairs, firepits, sculptures, water features and planter boxes, you may like to upcycle second-hand items or recycle materials already on-site that would otherwise end up in landfill.
At Ecoliv, we utilise sustainable timber sourced from Gippsland's renewable plantations in all our builds to reduce our environmental impact. We can incorporate this fantastic material into your outdoor spaces, porch and deck to elevate your front yard design too.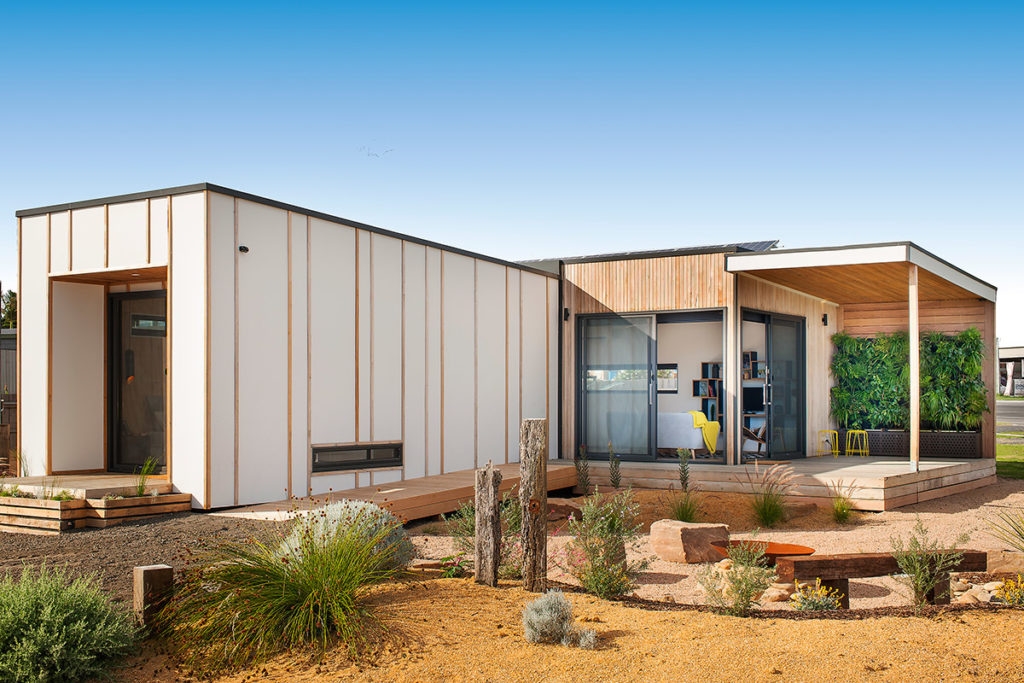 Water supply
We've already discussed a number of features to conserve water in our guide so far but you can't overlook this key element of eco-friendly home and garden designs: install a source (such as a water tank or rain barrel) to harvest precious rainwater and irrigate your plants.
For water conservation, depending on the size of your yard you'll want to invest in a water tank (or two) to connect to your home's downpipes to ensure you collect plenty of water to help bring your new garden to life and flourish. This will be especially useful if you plan on planting fruit trees or starting a veggie patch.
Every new Ecoliv home has a 7-star energy rating minimum and includes a 10,000-litre water tank as a standard inclusion. So you'll have plenty of water on hand to put towards establishing and maintaining the garden of your dreams around your new home.
You may also like to consider the addition of a natural water feature to your garden's landscape. Items such as ponds, birdbaths, rain gardens or a relaxing babbling creek will attract local wildlife and give them a spot to drink, frolic and bathe.
Composting perks
Not the most attractive feature of a garden, but setting up a compost bin is a great way to make your yard more practical and environmentally friendly. Place a composting station down the side of your home or you could clad your compost bin in timber to make it more visually appealing and easy to access when you take the rubbish out.
We recommend checking out Subpod, an innovative, discreet, underground and odourless way to compost your food waste. The Subpod system allows you to compost up to 20 kilograms of food waste a week minus the pests and smells associated with traditional composting.
Add your garden clippings and organic kitchen waste to your compost bin to make your own organic plant food. Here are other materials you need to get your compost pile off to a great start:
Sawdust 
Straw
Fruit and vegetable scraps
Coffee grounds
Eggshells
Leaves, grass and plant clippings
Shredded newspaper 
To begin composting you want to save up enough materials from the list above to make about a metre high pile. For best results combine your green (like food scraps and grass clippings) and brown (like newspaper, straw) items with about a one to three parts ratio. Then all that's left to do is water and mix your pile occasionally.  
Once the compost mixture has fully broken down, spread the compost on your garden beds to restore nutrients to the soil and help your plants thrive.
Also on the blog: sustainable travel trends and sustainability home trends
Ready to start living sustainably?
These sustainable gardening tips and design ideas prove that eco-friendly front yard design doesn't need to come at the expense of good looks. Your home will stand out for all the right reasons at the same time as supporting the local ecosystem and wildlife. 
If you'd like to discuss building a new eco modular home and the ways we can use clever design elements and thoughtful planning to enhance your outdoor spaces, us get in touch with the Ecoliv team today.