It's no secret sustainability is becoming crucial for the future of our planet as we know it.
As climate change becomes an increasing threat, what can we do as individuals to help our planet? One of the largest contributors of greenhouse gas emissions is household energy consumption and building sustainable homes can significantly reduce our dependence on energy. By using passive solar home design processes we are ensuring a healthier planet for all, while reducing our negative waste outputs.
One of the major factors for sustainable homes is how these houses are developed through passive solar home design. This energy efficient home design is simply a home that leverages the natural climate and surroundings to maintain a comfortable temperature inside the home all year round. Solar passive homes reduce the burden of being reliant on energy draining heating and cooling systems, which accounts for approximately 40% of energy use in the average Australian home.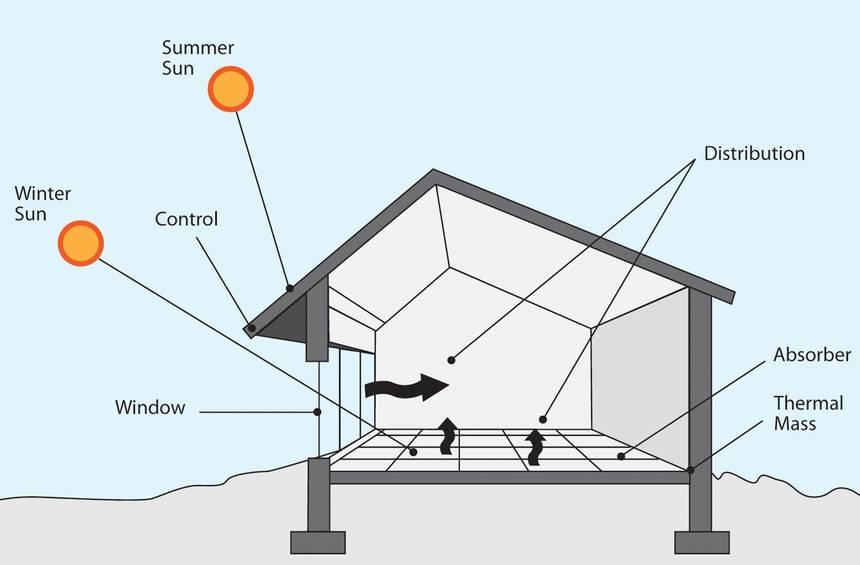 What Does Good Passive Solar Design Look Like?
Good passive solar home design ensures that the occupants remain thermally comfortable with minimal auxiliary heating or cooling in the climate where they are built. Each of the eight main climate zones in Australia has its own climatic characteristics that determine the most appropriate design objectives and design responses. Identifying your own climate zone and gaining an understanding of the principles of thermal comfort will help you make informed design choices for your home. The Nationwide House Energy Rating Scheme (NatHERS), with its star classifications, is an additional resource that's quite useful. 6 Elements Of Successful Passive Solar Design
If you want to have a sustainable home then good passive solar design is crucial. Good passive solar design ensures that all the occupants of a home remain thermally comfortable year round with minimal reliance on additional heating and cooling systems. If you'd like to know about your current home's passive design score then you can find out on the NatHERS site.
Here are all the elements that make up passive solar design.
Location
Australia is a large country with all kinds of climates from the tropics of North Queensland to the cooler climates of the Victorian Highlands. Being aware of your climate zone will better prepare you for understanding the principles of passive design and how they apply to your environment.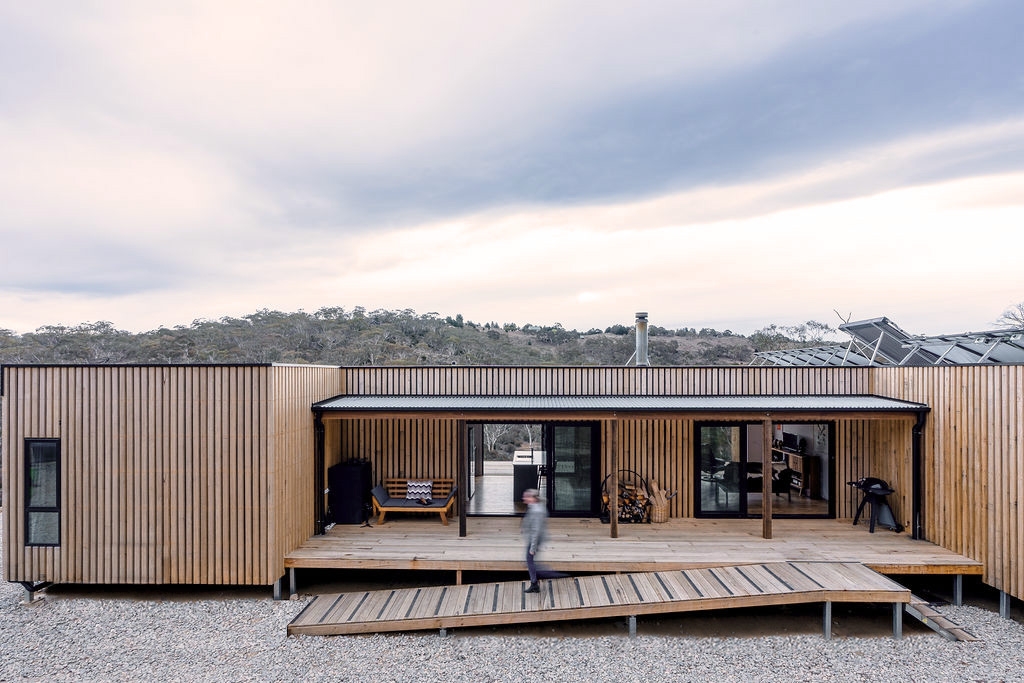 Orientation 
Orientation refers to the position your house faces and how you can adjust this to maximize the features that surround your home. These features could be a large shady tree, as well as the direction of sunlight which helps maximize the effectiveness of solar panels and cooling breezes.
Good orientation plays a big role in passive solar house design and can save you money by reducing your energy costs.
Shading
Utilising effective shading for your home can dramatically reduce the discomfort of hot summer temperatures, while also saving you valuable energy and money. A variety of shading techniques can help, and these could be fixed or adjustable shading options to suit your site orientation, climate and latitude.
Also on the blog sustainable landscaping and sustainability trends.
Sealing
Air leakage accounts for 15-25% of winter heat loss in homes. Sealing your home from drafts and air leakage is one of the simplest ways to keep your indoor climate just right.
Double Glazing
Capturing picturesque views, windows connect indoor living seamlessly with your outdoor space, encouraging natural light and ventilation throughout your home. On the flip side, they can also be a major source of unwanted summer heat along with a cause of significant heat loss in winter. That's why Ecoliv uses double glazed, energy efficient windows in all our buildings, saving you money on expensive power bills while providing you with a comfortable environment for you and your family.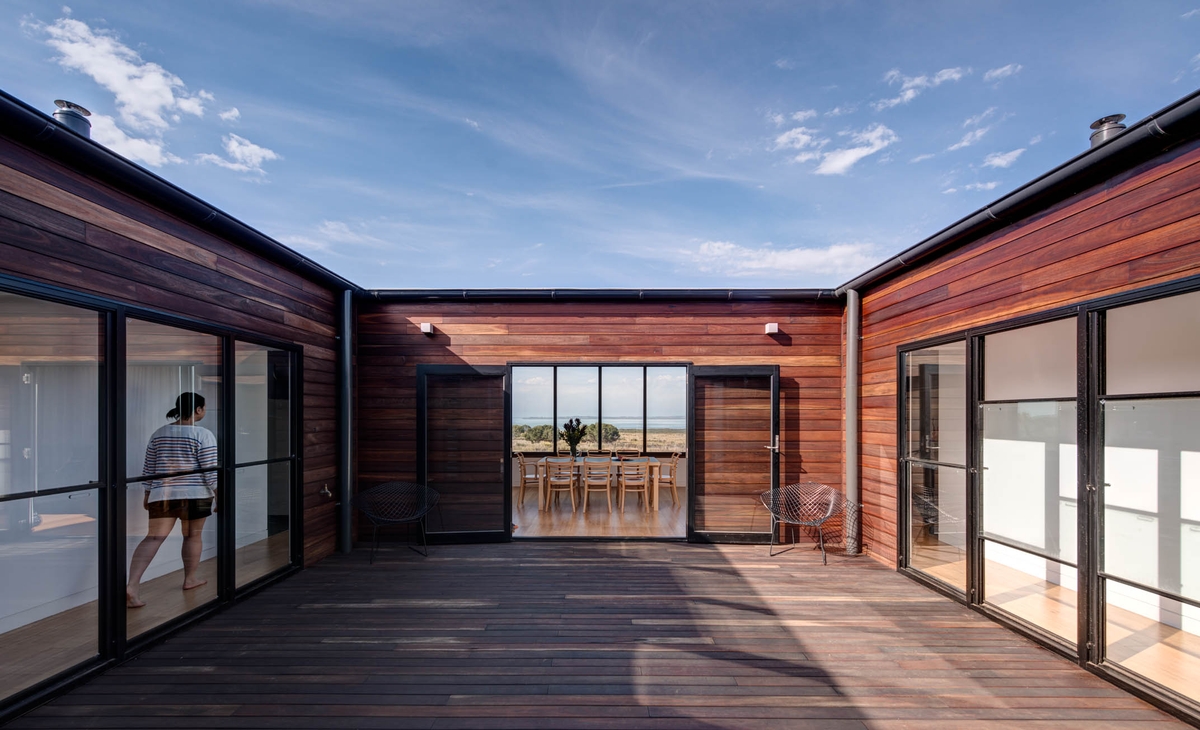 Insulation
Insulation acts as a barrier to thermal energy, keeping your home cool during the summer months and warm during winter. The climate you live in will determine the level of appropriate insulation you require for your home.
A well-insulated home goes hand-in-hand with good design, providing year-round comfort. All Ecoliv Buildings include site appropriate insulation to walls, floors and ceilings. This, in turn, helps you to maintain the perfect indoor climate, save on cooling and heating and reduce greenhouse gas emissions.
Also on the blog: our sustainable renovations guide and considerations when choosing sustainable building materials.
About Our Passive Solar Design Homes
Pivotal to Ecoliv's resource-efficient and sustainable ethos is our commitment to passive solar design. Climate responsive, our quality homes are designed for comfort, taking advantage of natural light while collecting, storing and distributing solar energy to ensure your abode is maintained at a pleasant temperature all year round.
Also on the blog: how to live off grid.
Eliminating the need for expensive heating and cooling passive solar design works with the climate, not against it.
Offering a range of resource-efficient elements as standard inclusions, Ecoliv designs and builds for sustainability. With each new building achieving a minimum 7-star energy rating, and with a 1.8kw solar power system and 10,000-litre water tank included to each new modular home, we take every opportunity to reduce our impact on the natural environment as well as human health. To find out more, contact our friendly team.