If you resonate with the old saying, where attention goes, energy flows, then the concept of goal setting becomes a non-negotiable part of intentional living and business practices. When setting the flow of our energy at Ecoliv we took some time to slow down and become clear on what's important to us and what we hope to achieve through our services in the sustainable building industry. After thoughtful deliberation, we came up with five environmental goals that guide us towards living and practicing our values in a professional framework, and ultimately support our clients to live theirs.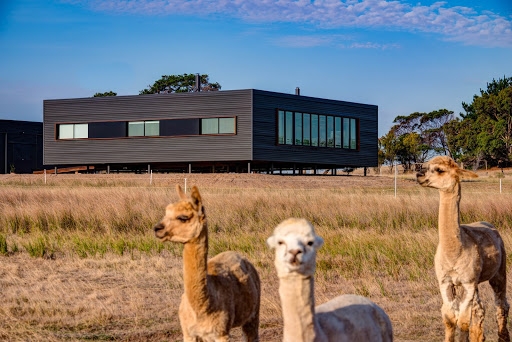 1. Energy Efficiency
Grid connected solar power system
Ecoliv buildings are fitted with a 2.5kW solar power system which feeds excess power back to the grid and saves you money on your power bill at the same time. Ecoliv homeowners also have the opportunity to upgrade to an offgrid solar power and battery storage system so they can live their renewable energy goals and take power bills out of the picture.
Solar Hot water System
Ecoliv building design groups together hot-water-using rooms in order to minimise heat loss from pipes, which can contribute to 60% of the hot water bill in a home. Our solar hot water system provides 90% of the households hot water needs while saving hundreds on yearly bills.
Energy Efficient light globes
All Ecoliv buildings are fitted with LED down lights rather than incandescent globes. Using LEDs will save 85% of energy usage and allow you to keep globes twice as long.
Electricity usage meter
Humans are great at managing behaviour that they can track, especially with measurable data and visual aids. For this reason, we've created an electricity usage meter option which provides homeowners with instant feedback on their energy usage. The meter aids in managing electricity usage as well as providing information on cost and CO2 emissions.
Maximum star rated electrical appliances
We choose appliances with the best energy efficiency as well as longevity so you can enjoy reduced energy costs and avoid having to replace appliances prematurely.
Sealing
We choose Enviroseal™ Wall Wraps for additional protection to shield your home from potential water-related weather damage, mould or rot, and minimise hot & cold draughts blowing through the home. Wall wraps can also provide an extra level of comfort to your home by keeping it warmer in winter or cooler in summer, and prevent wall stains and decay from moisture build up.
2. Water Efficiency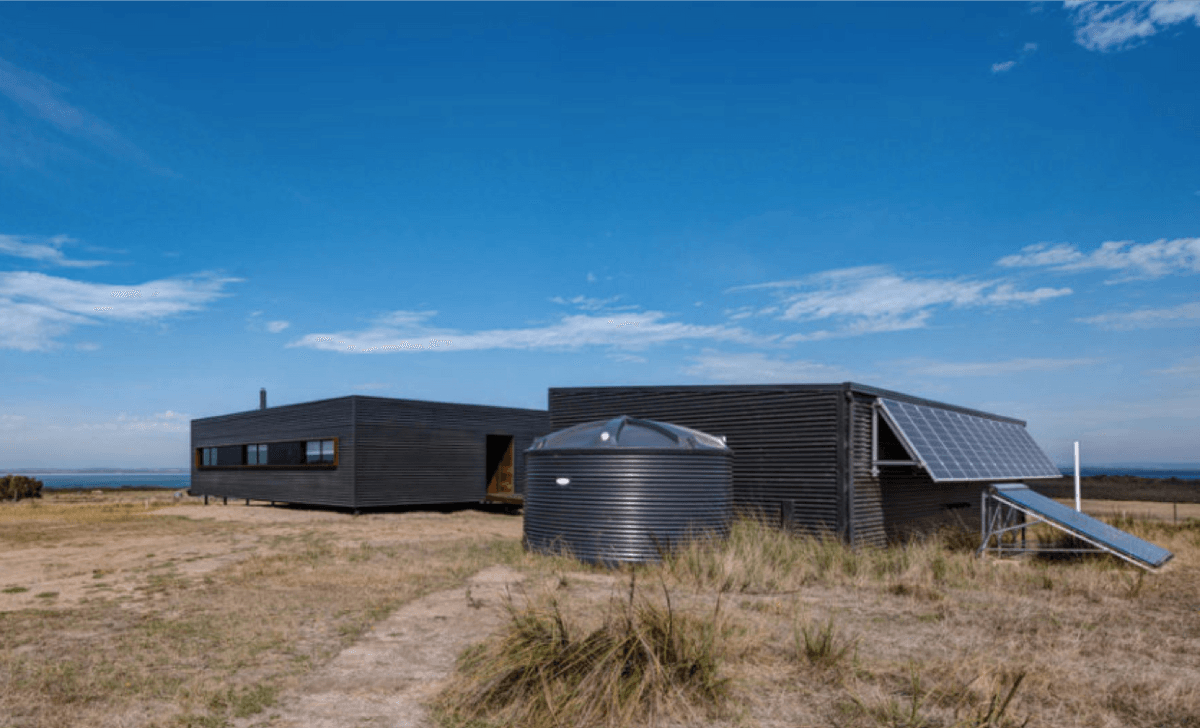 Water saving plumbing fittings
Each year, 14,500 litres of water is wasted in a single home due to poorly fitted plumbing or unnecessarily high water flow. Our 6 star WELS rated plumbing fittings control water flow and help you meet your water saving goals.
Water Tank configuration
New Ecoliv homes come with the option to reduce dependence on the mains water system by using a 10,000 litre water tank plumbed to the toilet, washing machine and dishwasher. Choosing to use tank water gives your household more autonomy as it helps guide you towards water-saving practices in the home.
Water Saving appliances
Most water wastage in a home occurs in the kitchen, so quality appliances play a major role in whether you can live true to your water-saving principles. Our Ecoliv sustainable homes use only the highest energy and WELS rated appliances to save water and reduce your bills.
3.Materials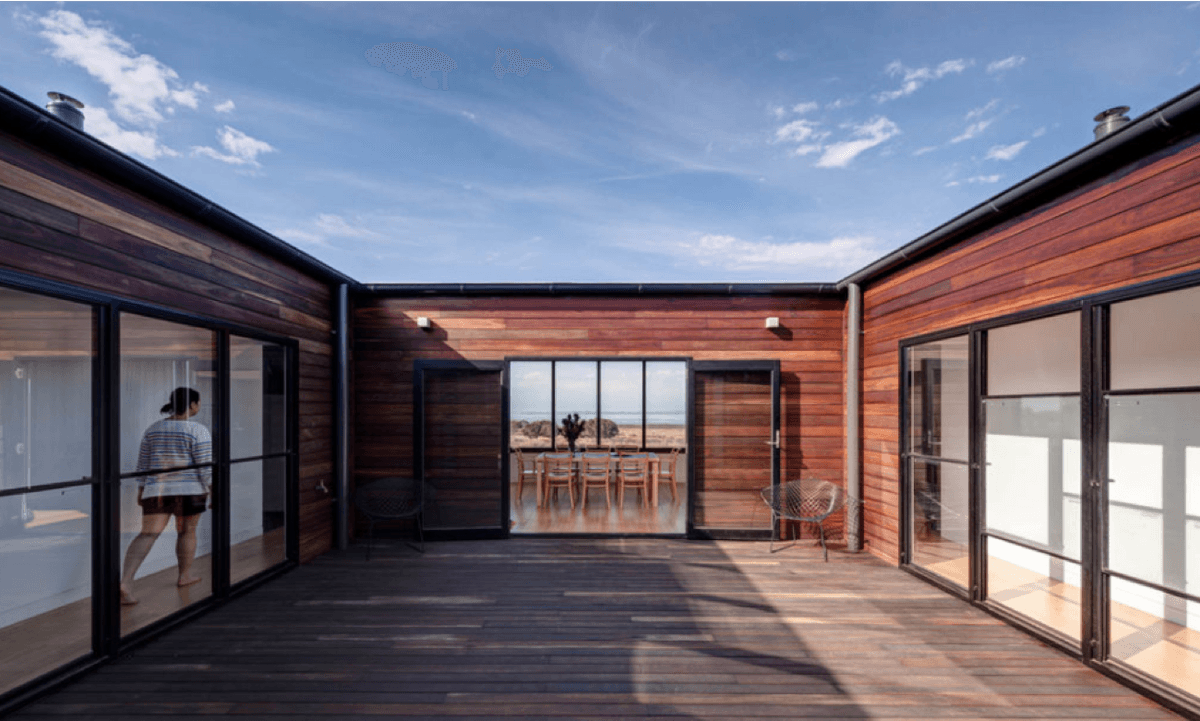 Sustainable plantation timber
All of the timber used in our Ecoliv sustainable homes is sourced from local Gippsland renewable plantations and can be repurposed for the duration of its lifecycle. Research shows that using timber can save 23 tonnes of carbon per building. We chose this natural and renewable material for all of the framing and trusses in our sustainable buildings. It is naturally non-toxic and low VOC and stores carbon naturally. Timber's flexibility makes it easy to work with during construction, which reduces overall energy expenditure, and it also makes for wonderful natural insulation, which reduces overall energy costs.
External cladding
All of our lightweight cladding options are durable with little maintenance required. Our brand alliances are: Shadowclad, Weathertex, Colorbond Steel, Scyon, Cemintel and Radial sawn timber.
Double glazed windows
Windows are a major player in heat loss and retention in a sustainable home. All windows in Ecoliv homes are double glazed and have a 5 star WERS rating in order to contribute to overall thermal regulation.
Insulation Batts
We use Earthwool glass wool insulation batts in our roof, wall, and ceiling. This insulation is made with recycled bottles and sand which makes them non-irritant and fully recyclable. This option is extremely efficient in temperature regulation as well as sound insulation and can save up to 50% on heating and cooling costs.
Joinery
We source our wood fibre joinery material from sustainable forests and manufacture in warehouses independently certified by Good Environmental Choice Australia in order to meet the strict Australian quality standards. Our benchtops sourced from Laminex and Caesarstone are also made using reclaimed, reconstituted stone and are naturally resistant to stains, cracks, scratches, and heat.
4. Indoor Environment Quality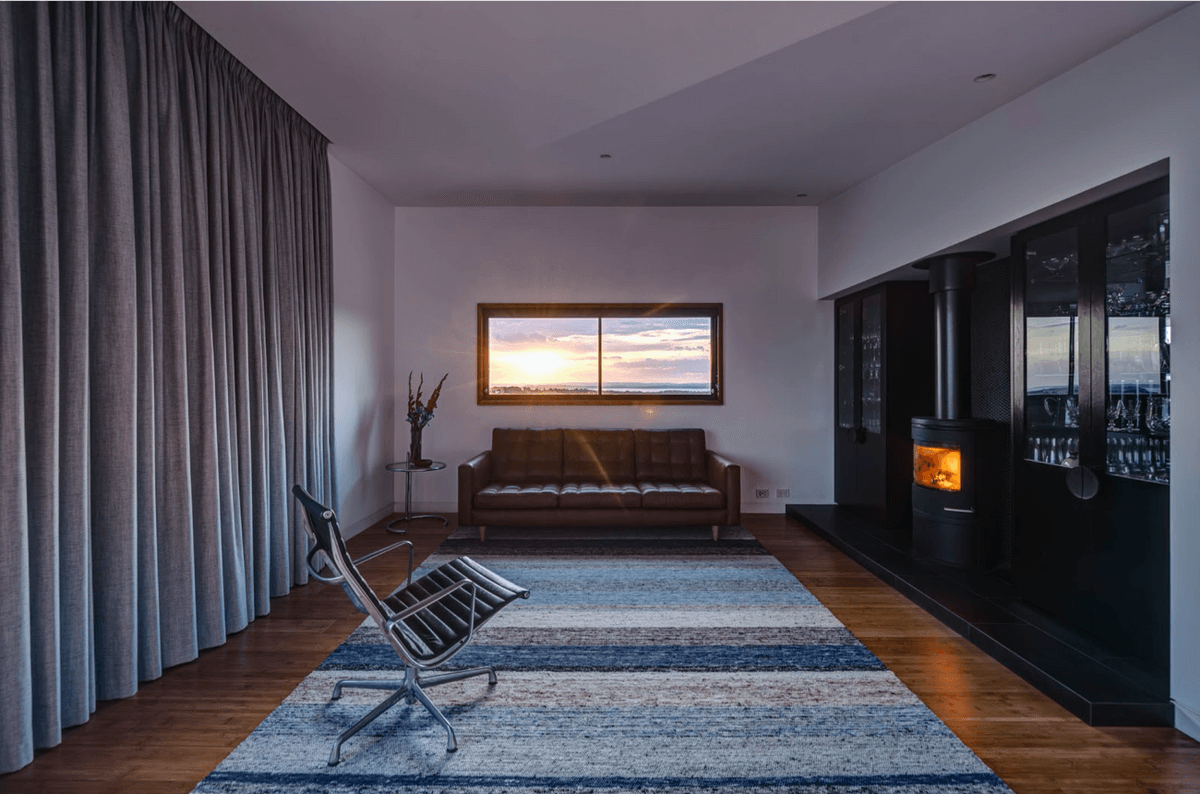 While beauty and aesthetics are integral to all Ecoliv sustainable homes, a healthy interior of a building goes beyond the right paint colour and fashionable decor. In order to keep the internal environment free of toxins, we incorporate the following measures into all Ecoliv buildings:
Low VOC paints
Choosing low VOC paints means the interior surfaces of your homes will have the highest quality paint with the least amount of outgassing. We support Australian made Haymes Paints.
Low Voc timber products
By choosing timber products with a formaldehyde content of less than 1mg/litre, we reduce VOCs that are released into your home. For this reason, we also minimise the use of higher formaldehyde containing materials such as plywood, MDF and particleboard.
Window placement
In addition to our active air circulation systems, Ecoliv sustainable homes use sophisticated window placement which enhance cross ventilation and significantly improve interior air quality.
5. Waste Reduction
Our Ecoliv sustainable homes inherently reduce waste production from design through construction in the following ways:
Compact nature, 900mm building material increments to reduce construction wastage
Lightweight footing- removable and recyclable to allow site adaptability and minimal excavation, strict onsite guidelines for delivery to reduce waste and environmental disturbance
Prefab frames, factory built structures
Recycle excess building materials
Our 5 environmental goals guide us from design to manufacture. These goals help us reduce overall energy use and environmental disturbance during the construction of our prefab homes, while also supporting the health and sustainability visions of our clients.
If you're looking to make the switch to sustainable living, whether its a single or double storey home, studio, extension or multi-residential development. We have a solution for you. Contact us today to enquire about our sophisticated modular homes.