4 sustainability trends for the home to watch
Sustainability and renewable energy is a landscape that quickly evolves and advances, so it can be challenging to keep up with all the latest and greatest sustainability trends. Climate change has been high on the agenda in 2022 as we all start to focus more on global sustainability and increasing our environmental and social impact.
As a market leader in sustainable home construction, we work continually to improve the practices, technologies, designs, features and materials that go into each and every eco-friendly Ecoliv build. We use these evolving trends to contribute to a circular economy, and promote climate action and sustainable development. So it's important to look to the future and stay across the latest innovations and trends that will shape sustainable products and housing.
Here are 4 sustainability trends to watch in 2022 that we are most excited about coming to fruition in 2022 and beyond.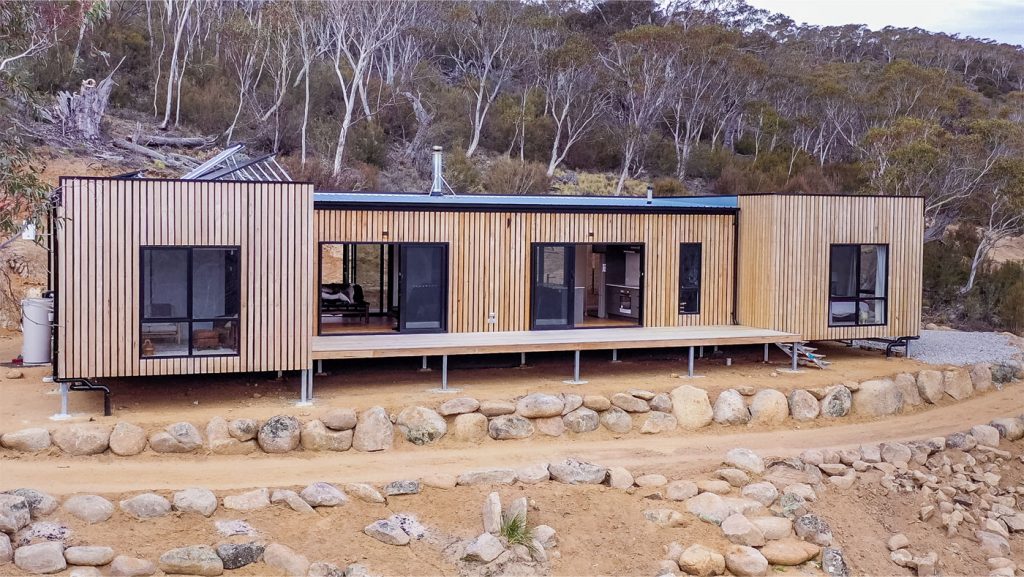 Net-zero homes
Net-zero (or zero energy) homes are trending in sustainable living, but what does a net-zero home mean exactly?
Basically, a net-zero home is an energy efficient home that produces as much energy as it consumes. So, a zero energy home will make as much electricity on-site as it consumes over the course of a year. In theory, any energy your home takes from the electrical grid will be returned.
Zero energy design is a complex, numbers-driven process, so we recommend engaging a team of experts to get it right prior to building (retrofitting a home to achieve net-zero might not be possible).
Your team will guide you on selecting a site that allows for passive solar design and renewable clean energy generation (like wind and solar), maximise passive design strategies in the home design to reduce energy demand, select appropriate materials for good passive design and have low embodied energy and reduce emissions, and know about the most energy efficient appliances and suggest appropriate renewable energy options for your project.
Our EcoGeneration range presents the ultimate in sustainable prefab home design being operationally carbon neutral. These homes have been designed to produce enough renewable energy sources to offset the annual carbon emissions associated with their energy use and contribute to a better future.
Prefabricated buildings
The popularity of prefab home construction is on the rise due to the number of benefits they provide builders and homeowners. Prefab construction is where homes are built off-site in panels or modules which are then transported to the site to be put together and connected to services.
A recent report predicts that the prefabricated building market (currently representing 3% of the $150 billion Australian construction industry) is expected to continue to grow to 15% by 2025. This will create 20,000 jobs and add $30 billion to the country's economy. And prefabAUS predicts at least 10% of Australian homes will be prefabricated by 2030.
Why the shift? There are several reasons why prefab construction has significantly increased in popularity in Australia over the past few years, including:
Cost-effective – As an increasing number of Australians feel the pinch of uncertain economic times, and rising inflation and are struggling to secure their first home, prefab home construction is a more appealing option that can reduce overall building costs by up to 20%.
Greener – There are numerous environmental benefits of prefab construction. Such as less material wastage, less site disturbance and superior build quality, with a more durable air-tight structure that results in a more energy-efficient home to run, therefore reducing your carbon footprint.
Efficiency gains – As construction occurs in a controlled environment with dedicated trades, build time is a lot faster than traditional builds that can be affected by weather, ground conditions, scheduling inefficiencies, supply chain issues and deconstruction etc. For example, construction for a standard Ecoliv single-storey modular home is generally around 16 weeks.
Tree change perks – Prefab homes are a great option for those seeking to build a new home in a remote or rural area where there are often fewer skilled tradespeople, services and associated businesses.
Electric car charging
We know that electric cars are better for the environment as they emit fewer greenhouse gas emissions and air pollutants than petrol and diesel vehicles which rely on the use of fossil fuels. EV's are one of the biggest sustainability trends for 2022 due to their ability to promote clean air and reduce reliance on coal and gas.
However, long charging times, and proximity and access to charging stations continue to be a large barrier for a lot of consumers making them hesitant to purchase an electric vehicle (EV). We can expect many of the EV owners of today and the future will opt to charge their cars at home for convenience and cost savings.
Recent research out of the Idaho National Laboratory has found a way to charge electric car batteries to up to 90% charge in just 10 minutes. Scientists predict super-fast electric car charging is about 5 years off but believe it would make a significant shift in EV uptake around the world.
At this point, Aussies can install AC (alternating current) fast chargers at their homes, where a 7.2kW gives you 7.2km of range for every 10 minutes of charging (6-12 hours to fully charge), whereas a 22kW charger gives you 22km of range for every 10 minutes of charging (4-7 hours to fully charge).
Many car companies include free installation with EV car purchases, but if you're interested in researching fast charger station installers for your home further we recommend checking out EVSE, Jet Charge and EVolution.
Super-fast electric car charging is in the works where charging time could accelerate to 10 minutes within 5 years which will lead to big changes in the willingness to own an EV.
Solar windows
The race is on between researchers and start-ups alike to create solar windows that unobtrusively generate electricity on the vertical surfaces on the outside of just about any building.
A team from the University of Michigan recently shared in the scientific journal Joule that it's possible to use dye-like compounds rather than silicon to turn solar energy into electricity using windows as another method to assist carbon offsets.
A semi-transparent film is applied to the window where the compounds are connected to lines of metal without being visible to the naked eye.
'You see a lot of these glass and steel buildings around which are just walls of windows. Why not turn that excess energy (from sunlight) into electricity to help power the home or the building?', said Stephen Forrest, an electrical engineering professor at the University of Michigan.
At this stage, the Michigan University team's windows convert 7% of solar energy into electricity (they think 10% is possible with this technology), so currently, solar windows are a great way to supplement solar panels.
In a previous study, Forrest and his team shared that 'a solar window can be built and installed for about double the cost of a conventional window, and the income from generating electricity would pay for the difference in cost in two to six years'.
At this stage, the solar film is 50% transparent with a greenish tint so it's suitable for commercial applications mainly, but the Michigan team say higher transparencies that are preferred in residential windows are achievable with this same technology.
Forrest predicts the initial interest in solar windows will come from a significant majority of homeowners, who were big early adopters of rooftop solar panels who want to reduce their emissions. Their solar windows are not yet available for purchase yet in 2022 but Forrest says we can expect to see them on the market within 2 years or so.
Considering a sustainable prefab home build?
Ecoliv has been building sustainable energy efficient prefabricated homes for over 13 years. If you want to minimise the environmental impact in 2022 and the overall emissions of your build by opting for a prefabricated eco home contact us to take the first step in your eco-friendly building journey. Or view our sustainability guide to learn more about our approach to sustainable building and our five environmental goals. Now moving into a post pandemic world where many of us work from home, why not invest in creating your future home and work environment sustainably to assist with continuous carbon reduction.
Make the switch to a more sustainable home today.