Why Ecoliv Embraces Sustainable Plantation Timber and Sustainable Home Building Materials
The focus at Ecoliv is to make beautiful modular homes that are architecturally sophisticated, environmentally responsible, affordable and resource-efficient. Ecoliv chooses sustainable home building materials to achieve this. Each new building achieves a minimum 7-star energy rating and includes a 1.98kw solar power system and a 10,000 litre water tank.
We take every opportunity to reduce our impact on the natural environment as well as human health. One of the most important features of our homes is the materials we use. A lot of thought and research has gone into every single element of each home to specify locally sourced sustainable materials. Here's why Ecoliv uses sustainable plantation timber and sustainable building materials to build our prefabricated and modular homes.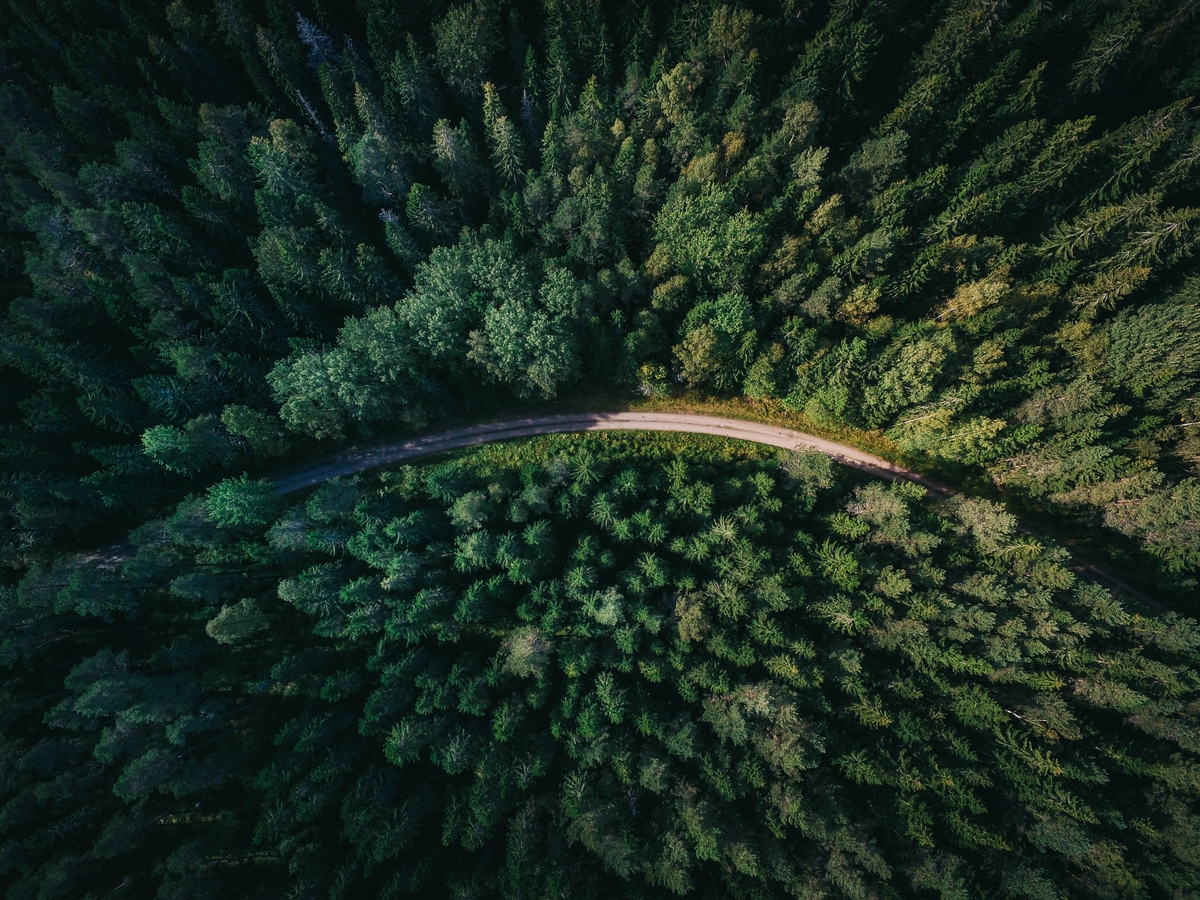 Structure
Timber is a historical favourite for building and in recent years has become increasingly popular. Ecoliv construction methods focus on utilising plantation timber sourced from Gippsland's renewable plantations. Using timber significantly reduces environmental impacts during construction, operation and eventual demolition. Natural Timber is non-toxic, low in volatile organic compounds (VOCs) and is safe to handle and construct with.
Renewable timber is the most sustainable material on the planet which provides both environmental and performance benefits. Timber can be recycled and repurposed over its life cycle until it naturally breaks down. It has a low in embodied energy and  takes very little energy to convert trees into timber making it the lowest embodied energy of all building materials. Timber draws carbon from the atmosphere which would otherwise be adding to the greenhouse effect.
Timber is a natural insulator and can reduce energy needs when used in floors, doors and windows. Its superior versatility and lightweight properties make timber easy to work with simple equipment which reduces energy consumption during construction.
Cladding 
Ecoliv proudly feature a number of options for sustainable cladding building materials such as:
Australian owned and manufactured with a better than zero carbon footprint, Weathertex external timber cladding is the ideal solution for any builder, architect or designer in search for environmentally conscious and high quality material.
Weathertex timber product is the only product of its kind in the world, containing absolutely no artificial glues or binders.
Wall cladding made from Colorbond steel adds another dimension to your home as a beautiful, long lasting exterior facade - it creates depth and texture. It also delivers a lot of practical benefits. It's easy to maintain, long lasting, extremely durable, lightweight and available in a wide range of contemporary colours.
Properly insulated, steel wall cladding can help reduce the heat entering and leaving your home, in turn helping you to keep your energy bills down.
Silvertop Ash grows along the east coast of Australia and is a hardwood that is suitable for home construction in bushfire prone areas.
The natural durability rating of a timber species is a rating of the timber's natural resistance to attack by wood destroying fungi and wood destroying insects. The natural durability rating applies only to the heartwood of a timber species and the Silvertop has a rating of Class 2 approximately and durability of 25 years.
Windows & Doors
Our range of aluminium windows and sliding door systems help to create unique living spaces that provide light and ventilation yet protection from harsh environmental elements tested to meet and exceed Australian standards. Aluminium window frames have the unique properties of strength, lightweight, durability and corrosion resistance.
It's essential each Ecoliv home features double glazed windows which has a high WERS (Window Energy Rating Scheme) rate, maximum star ratings and energy efficiency.
Decking
Again silvertop ash is a sustainable timber suitable for building decking especially in bushfire prone areas.
Insulation
Quality insulation is a key component of our passive solar house design principles. Earthwool is a glass wool insulation made from 80% recycled glass bottles and is ranked best performing insulation in terms of low environmental impact. It's rot-proof, odourless, non- hygroscopic, does not sustain vermin and will not encourage the growth of fungi, mould or bacteria. It's chemically neutral and does not contain impurities.
Manufactured using ECOSE Technology which has no added formaldehyde and is based on renewable bio-based materials instead of traditional petroleum-based chemicals. The technology has been developed for Knauf Insulation's glasswool products, enhancing environmental credentials whilst maintaining the thermal, acoustic and fire performance and mechanical properties.
Flooring
Parmate engineered Australian timber flooring.
The Parmate single strip wide board range includes Australian species Spotted Gum, Blackbutt, Sydney Blue gum, Jarrah and Tasmanian Oak.
Manufactured by an environmentally responsible company, all Parmate flooring is produced from materials sourced from sustainably managed forests. All Australian species timber used has Chain of Custody certification.
All Parmate flooring complies with the requirements of the European Union E1 standard in relation to Formaldehyde emissions from adhesives used during the manufacturing process. Parmate meets the requirements of the DIBt legislation with regard to the production processes. It has also been certified under the Green Label Singapore "made from renewable sustainable materials" scheme
Every building material used at Ecoliv has been tried and tested against our environmental values. Contact us today for more about our sustainable building materials.