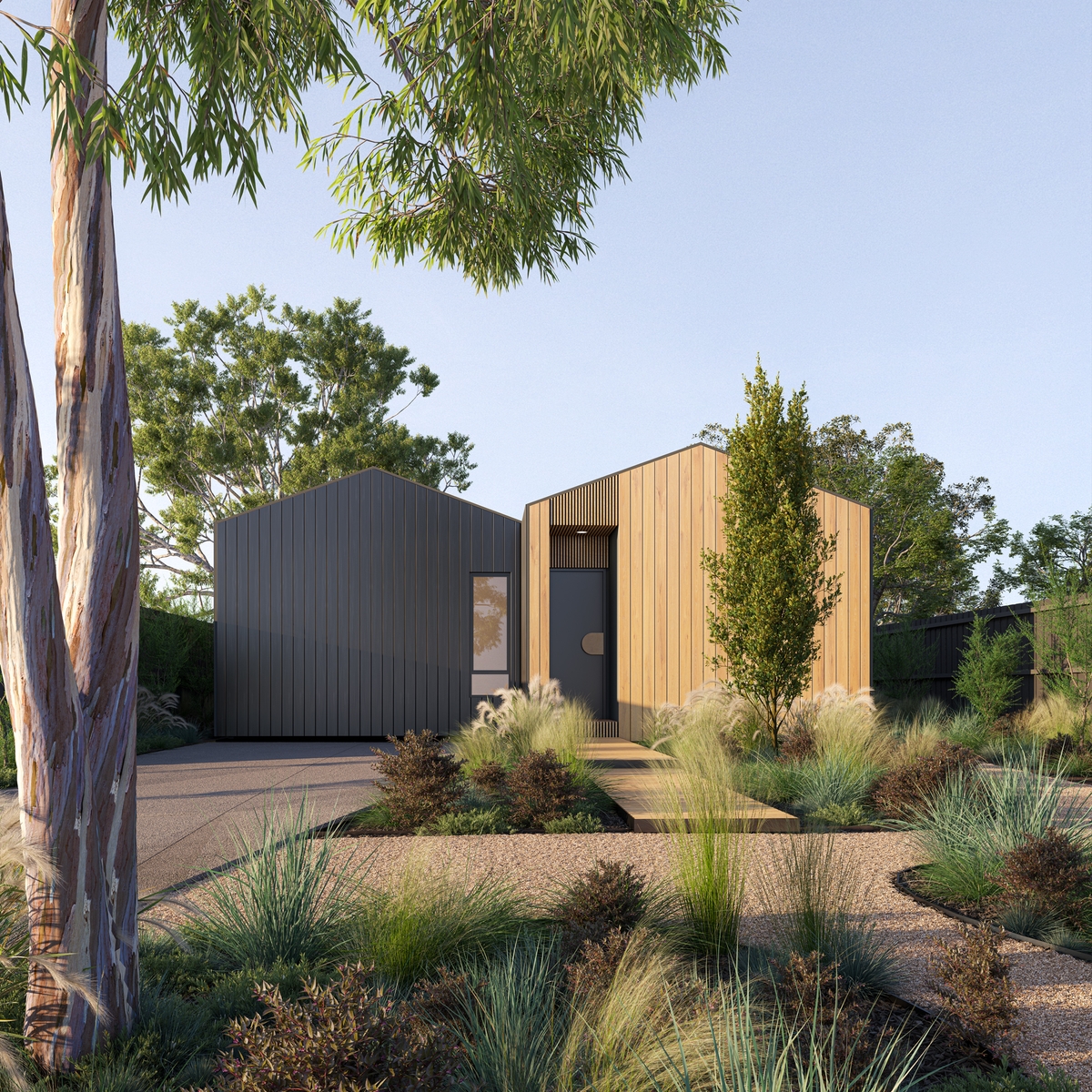 Are you considering demolishing your existing home and want to ensure that the process aligns with your sustainable goals? Is your current home old, draughty, and costly to heat and cool? Do you love your neighbourhood but need a larger space?
While the idea of knockdown and rebuilding might seem daunting and expensive, opting for a prefab modular home can make the process efficient and sustainable. Say goodbye to messy renovations and embrace the key benefits of this modern construction approach.

The Added Benefits of Knockdown and Rebuilding:
By opting for a knockdown and rebuild approach with a prefab modular home, you unlock additional benefits that further enhance your living experience and investment:
Stay in the Same Location: Enjoy the advantages of rebuilding in your existing neighbourhood, preserving community ties and amenities. You can continue to cherish the connections and familiarity of your surroundings while embracing a brand-new, sustainable home.
Design and Build Your Dream Home: Prefab modular construction provides an opportunity to design and build the home of your dreams. With the ability to personalise your space, you can create a sustainable home that suits your unique style and preferences. Let your imagination run wild and design a home that perfectly reflects your individuality.
Minimise Time and Rental Costs: With construction timelines as short as 20 weeks, opting for a prefab modular home can significantly reduce the time spent in temporary rental accommodations. This is particularly beneficial when considering the costs associated with renting. In Victoria, for example, the median rental cost during the March quarter was $470 per week, making the time-saving aspect even more appealing.
Add Value to Your Investment: Research conducted by the University of Melbourne has shown that homes with higher energy efficiency ratings, such as those achieved through sustainable construction methods, command a premium in the market. A 9.4% premium was observed for seven-star-rated houses, adding significant value to your investment over the long term.

If you are considering a knockdown and rebuild project, we urge you to explore ways to minimise landfill waste during home demolition such as:
Salvage and Reuse Materials:
Engage local salvage yards or architectural salvage companies.
Utilise online platforms and community forums for selling or giving away materials.
Recycling Construction Waste:
Find recycling centres that accept construction and demolition waste.
Partner with waste management companies specialising in construction waste recycling.
Sustainable Demolition Techniques:
Opt for deconstruction methods to salvage reusable materials.
Seek sustainable demolition contractors for waste reduction strategies.
Why Choose a Prefab Modular Home?
Designing and building a prefab modular home offers numerous advantages, making it an ideal choice for those seeking sustainability and quality craftsmanship. Here's what makes it an appealing option:
Sustainability: Sustainable building practices include, reducing waste, maximising resource efficiency, and incorporating energy-efficient technologies. By embracing prefab modular construction methods, you can minimise your carbon footprint and lower energy consumption, contributing to a regenerative future.
Customisation: Enjoy the freedom to tailor your prefab modular home to your preferences and lifestyle. With various design options available, you can personalise your home to reflect your unique vision and meet your specific needs.
Time and Cost Efficiency: Prefab modular construction techniques enable efficient planning, streamlined production, and shorter construction timelines compared to traditional methods. This translates to time and cost savings.
Quality Craftsmanship: With quality control measures in place throughout the construction process, you should expect exceptional workmanship and attention to detail.
Energy Efficiency: Sustainable features like solar panels, efficient insulation, double glazing, and energy-saving appliances contribute to reducing your environmental impact and lowering energy bills.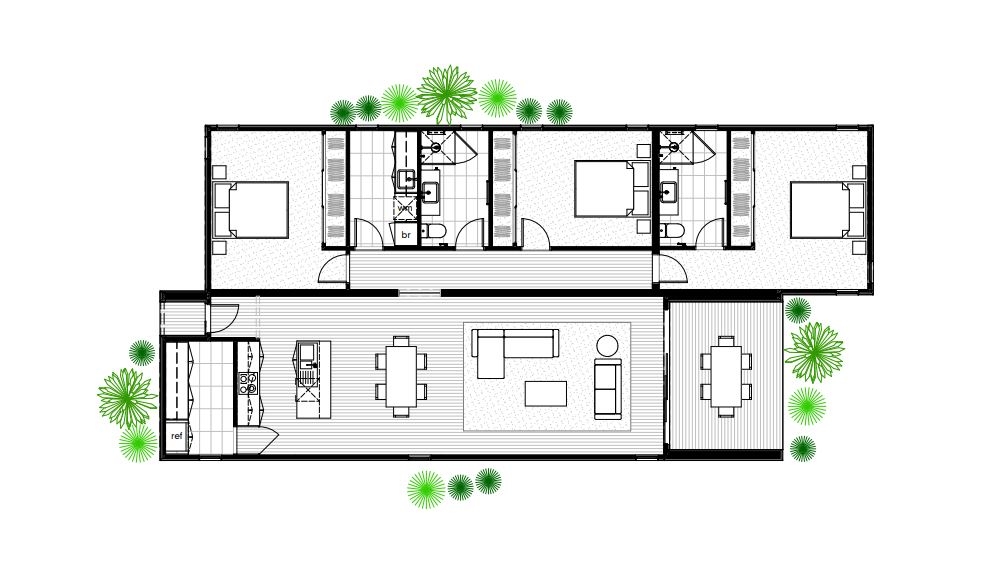 EcoSanctuary Range
Our EcoSanctuary range comprises of 7 designs suited to typical urban sites, the perfect solution for a knockdown and rebuild.
The range offers thoughtful family-friendly layouts and features. Designs include a beautiful open plan central living module for creating memories together, flexible workspace options and serene sleeping zones, allowing every member of your household to live, work and rest with ease.

It's a safe haven where you can relax, connect with family and escape the demands of the outside world. A place where your impact on the planet is minimised simply by going about daily living.

Like all Ecoliv homes, sustainability is ingrained in the design, construction and operation of each EcoSanctuary home. Live in style and comfort with Tasmanian oak engineered flooring, 100 percent wool carpets plus sustainable features like a 2.2kw grid connected solar power system and 10,000 litre water tank included as standard.
Knocking down your existing home and rebuilding with Ecoliv presents numerous benefits for both you and the environment. By choosing an Australian-based company that prioritises responsible waste management, you can be confident that the construction process aligns with your sustainability goals.
Embrace this opportunity to create a home that not only reflects your values but also contributes to a more sustainable future.
Live the dream, naturally.