Ecoliv's environmental efforts
When it comes to climate action and emission reduction at Ecoliv, we're continually looking for new ways to be at the forefront of sustainable and eco-friendly modular home construction. 
Protecting the natural environment for future generations is a top priority in all we do. So we actively pursue and implement initiatives to reduce our environmental impact and greenhouse gas emissions across all facets of the business. 
Recently we partnered with Greenfleet to offset our carbon emissions (more on this in a bit).
All the decisions we make for our modular buildings in terms of design, materials and construction minimise negative environmental impacts. The epitome of this is our EcoGeneration range consisting of 15 home designs that are operationally carbon neutral. In fact, our Ecogeneration 2A display home will be carbon positive.
You may be wondering 'what does it mean to be carbon neutral in home construction?'. Let's take a look at the ways Ecoliv is cutting down its carbon footprint and reducing its environmental impact overall.
Our Greenfleet partnership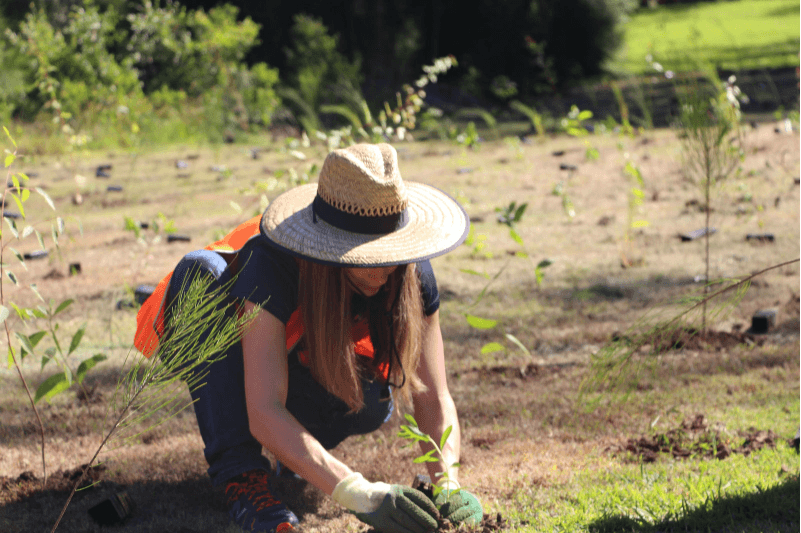 At Ecoliv, we take environmental responsibility seriously. This is why we have partnered with Greenfleet to offset our carbon emissions through their native reforestation program.
Greenfleet is a leading not-for-profit environmental organisation committed to protecting our climate by restoring our forests.
Greenfleet plants native biodiverse forests to capture carbon emissions and help fight the impacts of climate change. Since 1997, Greenfleet has planted over 9.6 million trees across over 500 forests in Australia and New Zealand.
As they grow, Greenfleet forests absorb carbon emissions, improve soil and water quality, and restore habitats for native wildlife, including many endangered species. Greenfleet forests are also legally protected for up to 100 years, ensuring they can grow for future generations.
"At Greenfleet, we are restoring native forests and growing climate hope thanks to the contributions of our amazing supporters, just like Ecoliv," said Wayne Wescott, CEO of Greenfleet. 
"Year after year, individuals and organisations help Greenfleet plant more biodiverse native forests to capture carbon emissions and it's their continuous support which makes a tangible and positive difference to the environment," added Mr Wescott. 
Each year, the emissions generated from truck transport for the delivery of Ecoliv homes are offset by planting native forests around Australia with Greenfleet. 
In 2021, in partnership with Greenfleet Ecoliv offset 458.35 tonnes of carbon by planting 730 legally protected native trees. That equates to 106 cars removed from Australia's roads for a year or offsetting more than 30 average Australian households. 
By partnering with Greenfleet, we are confident that our climate action provides genuine and lasting environmental benefits. 
We are proud of the impact we're making. By offsetting our emissions with Greenfleet, we are taking practical action against climate change and helping to restore Australia's forests, recreate crucial habitats for native wildlife and transform degraded land back to its natural state.
Sustainability: built into every Ecoliv home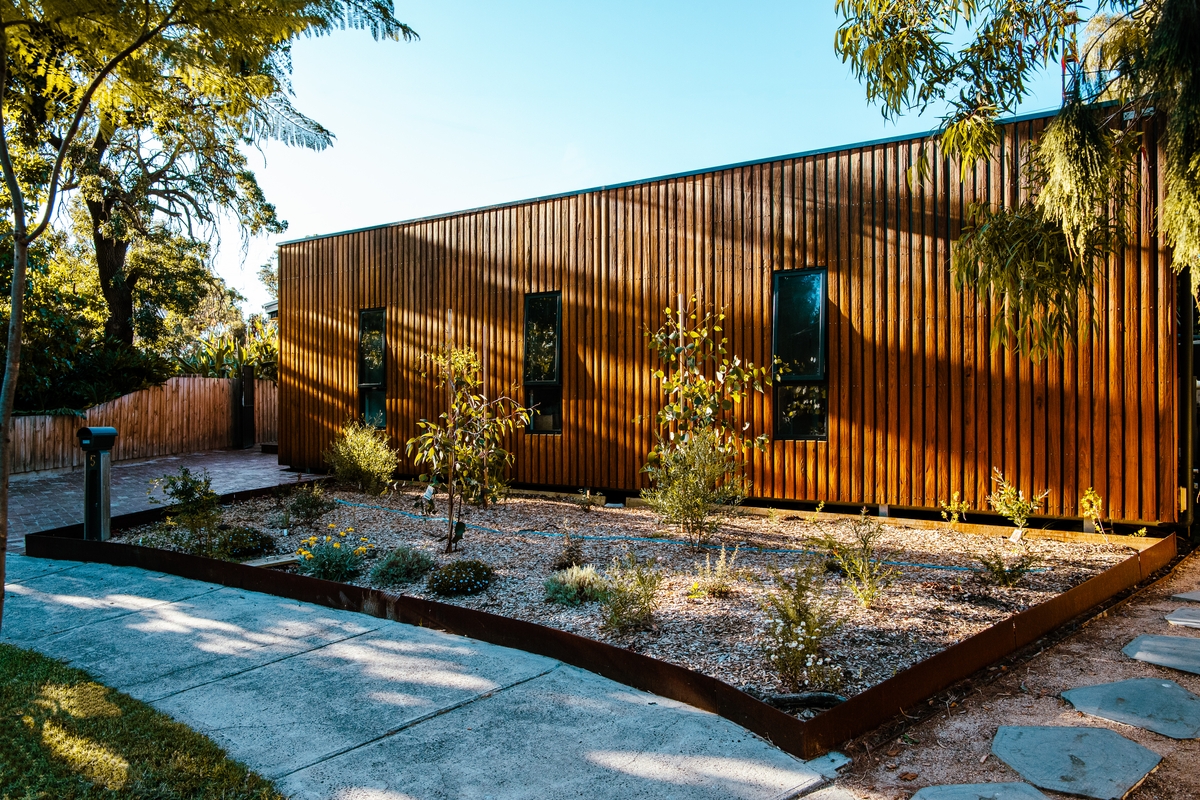 Our investment in carbon offsetting aligns perfectly with our overarching approach to building: modern comfortable living that doesn't compromise the natural environment. 
Our commitment to sustainable building is best explained in terms our five environmental goals delivered in all Ecoliv homes:
Sustainable materials: We use sustainable building materials to reduce emissions and lessen our negative environmental impacts, such as renewable plantation timber, glass wool insulation batts and double-glazed windows to name a few.
Energy efficiency: We boost the energy efficiency of our builds using passive solar design principles, including solar panels, energy efficient lighting and appliances, and heat pump hot water systems.  
Water efficiency: We improve water efficiency by providing a 10,000 litre water tank in all new builds, and using water saving plumbing fixtures and appliances.  
Indoor air quality: We improve air quality by opting for low-VOC paints and timber products, and using strategic window placement in designs. 
Limiting waste: We use 900mm building material increments to drastically reduce construction waste. And our lightweight footing system is removable and recyclable.
Carbon neutral modular housing
As we work towards attaining our Climate Active certification we are also working towards our company being totally carbon neutral. Ecoliv's EcoGeneration range represents the ultimate in sustainable modular home design checking off all five of our environmental goals and being operationally carbon neutral. Meaning EcoGeneration homes are designed to produce enough renewable energy to offset the annual greenhouse gas emissions associated with their energy use. How? EcoGeneration homes harness a host of eco-friendly features, including 5.55kw grid-connected solar power system, 10,000 litre water tank and 250 litre energy efficient hot water system, to deliver long term energy efficiency and achieve carbon neutrality. Also, our designs utilise many sustainable features and are oriented to avoid the need for cyclical heating and cooling.  
The results of our most recent Life Cycle Assesment (LCA) carried out by eTool reveal that over its lifespan the EcoGeneration 2A display home will emit 570 tC02e less than a standard home providing the same functionality. To help you visualise the impact of our EcoGeneration 2A home, this amount of carbon dioxide is equivalent to:
3,421 trees planted
150 cars taken off the road for a year
76 zero energy Australian homes for a year
17 million balloons of CO2 gad removed from the atmosphere
We know construction is the second-highest waste-generating industry in Australia. While we understand our organisation's activities contribute to the problem and the reality is no build can be 'zero waste' or 'emission free', we're committed to being part of the solution.
From sourcing sustainable building materials, limiting construction waste, carbon offsetting and building operationally carbon neutral homes, Ecoliv strives to continually improve and be the market leader in sustainable home construction. If you'd like to join us on our journey to minimise the negative environmental impacts of modular building and revolutionise sustainable living get in touch today.