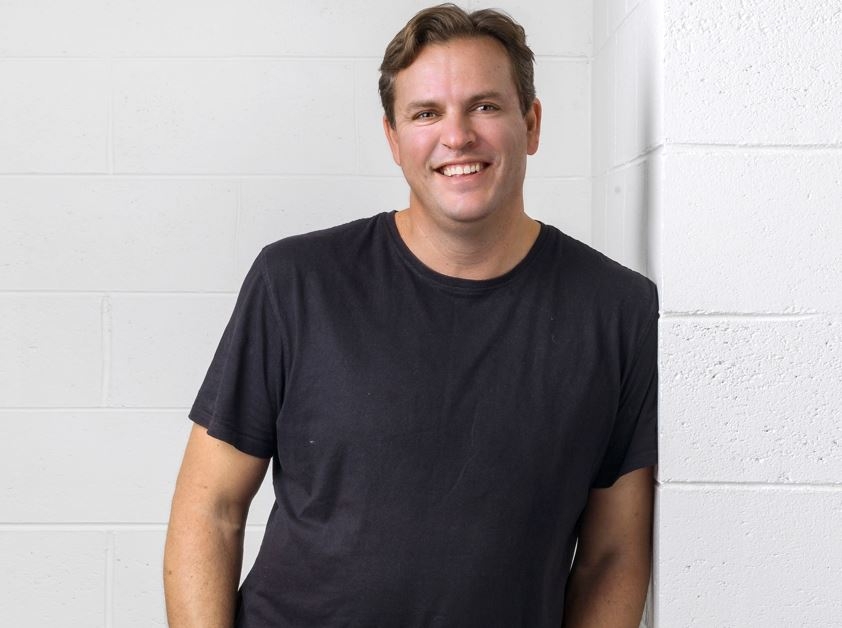 Wonthaggi-based building designer Beaumont Concepts won Best Residential Design under $500K from the National Association for Building Designers at their inaugural awards night last weekend. This local small business also operates Ecoliv Buildings, who constructed the winning design for their Eco Balanced 1 display home.
This recent award win follows the HIA Eastern Region Awards for Best GreenSmart Home and Residential Building Designer award in which both companies have gained eligibility for the Victorian HIA awards which are announced next month at Crown Palladium.
The award was presented by British home guru and host of television show Grand Designs, Kevin McCloud, who was in Australia for the Grand Designs Live Exhibition held in Melbourne last weekend. As a strong advocate for sustainable building, Mr McCloud praised the intelligent design solutions and use of space in the Eco Balanced 1.
The celebrity architect argued that a great "McMansion" isn't always the best path for your next construction project. "Grand Designs is about designing a space and using it intelligently and cleverly to suggest things," he said. "You can do great things on a small scale."
"We're really proud to be recognised on a national level within our industry and it's great to see a focus on sustainability gaining momentum within the housing industry" said Ashley Beaumont. "Clients are now more aware of their impact on the environment and value site specific design rather than choosing a conventional 'cut and paste' home design option."
Eco Balanced 1 was described as a finely tuned yet modest design that exceeded expectations for the category, with a contemporary form and streamlined layout. When combined with the holistic approach to passive solar design and systems integration, the design commits itself to sustainability by ensuring thermal comfort all year round in this 8 star energy rated home.
This winning design also featured in The New Joneses project as part of the Sustainable Living Festival this year when Sunrise journalist Edwina Bartholemew lived a completely sustainable lifestyle in an Ecoliv module that was hydraulically-lifted into Federation Square. Over 10,000 people visited The New Joneses project to learn about sustainable building and living from Ecoliv business owners, Ashley and Esme Beaumont. Ecoliv Buildings specialise in sustainable modular constructions that reduce home energy costs without compromising on quality and were humbled to receive the award.
NABD President Michael O'Sullivan said sustainability was an important aspect in establishing Australian building designers as industry leaders who constantly exceed the expectations of current building standards and regulations.
Eco Balanced 1 moved into the national pool of award nominees after winning awards at the state and regional level. Each aspect of the design was carefully considered to provide value for money; and remind us that, yet again, good design can be economical. If you would like to view the award winning design, feel free to contact their offices on 5672 5196 for a tour and consultation on your next construction project.