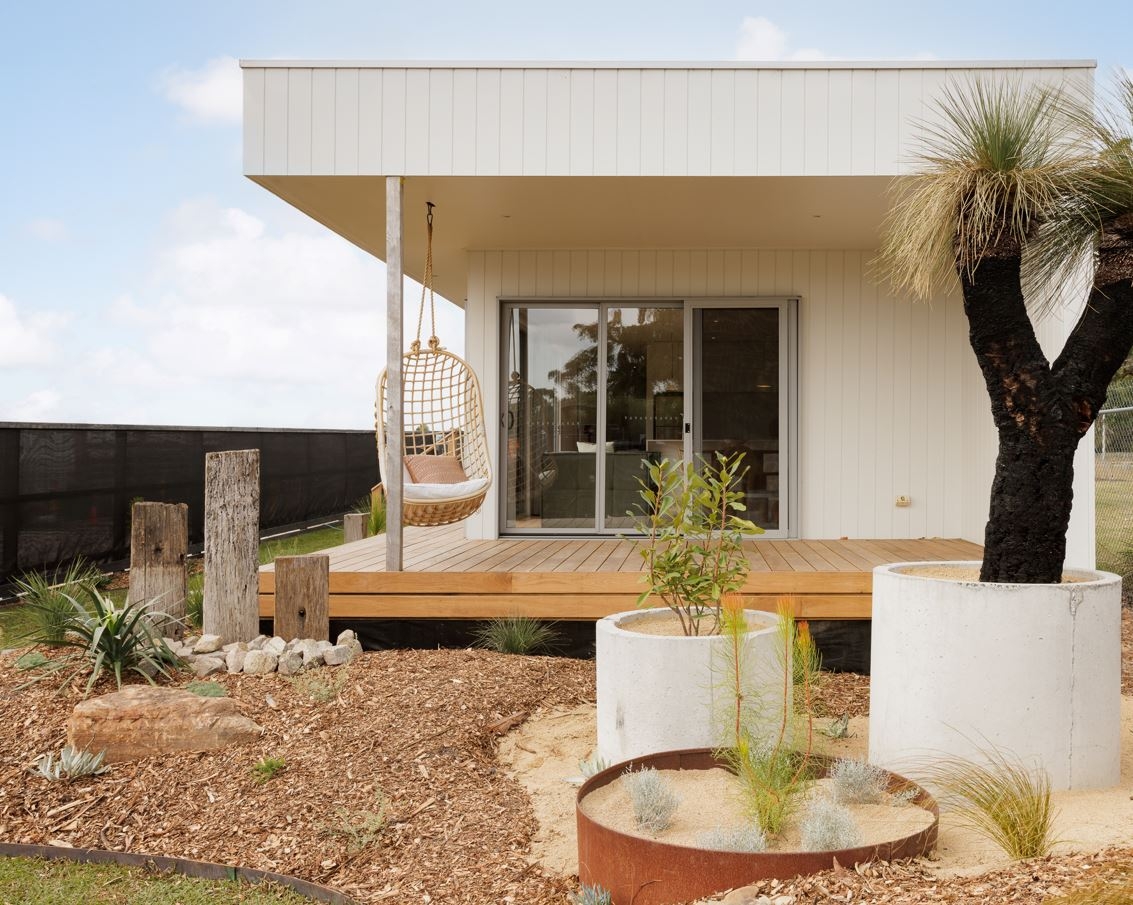 11 reasons you'll love our EcoLiving modular home designs
Choosing a design for your new home is no easy task. With endless floor plan configurations to choose from plus fittings and finishes to select, it's easy to get swept up in the details and particulars. And all you really want is to know how your new home is going to look and feel when you move in.
We know this because we've been there. Agonising over paint swatches and flooring choices and everything in between. Which is why our EcoLiving range is made up of a selection of plans to suit every family plus brilliant features included as standard – not bolted on as optional extras. All this makes our design and building process an easy, transparent and enjoyable journey.
So set aside your pros and cons list and imagine what it's like to live in your brand new EcoLiving home with these awesome features and benefits. You might even find yourself wondering how you ever lived without them.
Contemporary design features for living in style
At Ecoliv, we believe that modern luxury means living in comfort without compromising the natural environment. Our homes lead the way with a modern aesthetic and a planet positive design.
Think: design details you'll love like a modernist profile and colour palettes inspired by the Australian landscape and eco-friendly features like solar power and zero carbon cladding included as standard.
Here are four inspiring EcoLiving design details we know you'll love.
Choose from five carefully designed floor plans
Whether you're looking for a stunning studio or room for the whole family, we've taken the hassle out of choosing floor plans with five carefully selected designs. Each design includes a spacious kitchen with an island bench adjacent to open plan living and dining. Plus there's the option to take the party outside with an undercover outdoor entertaining deck included as standard.

Set the tone with colour palettes inspired by the Australian landscape
Inspired by the Australian landscape, our neutral colour palettes inject a subtle sense of interest and personality into the home – without commanding attention. These timeless tones create the perfect canvas to layer your own interior style.
Step onto flooring that adds character and texture
Flooring dramatically influences how a space looks and feels, but it also has an important function. It needs to be both durable and suit the usage of the room – making material selection key. Imagine stepping into your new home with wall to wall Tasmanian oak engineered timber flooring creating a warm and inviting atmosphere. And the feeling of luscious 100% merino wool carpets on your toes in the bedrooms – you'll never want to wear slippers or socks.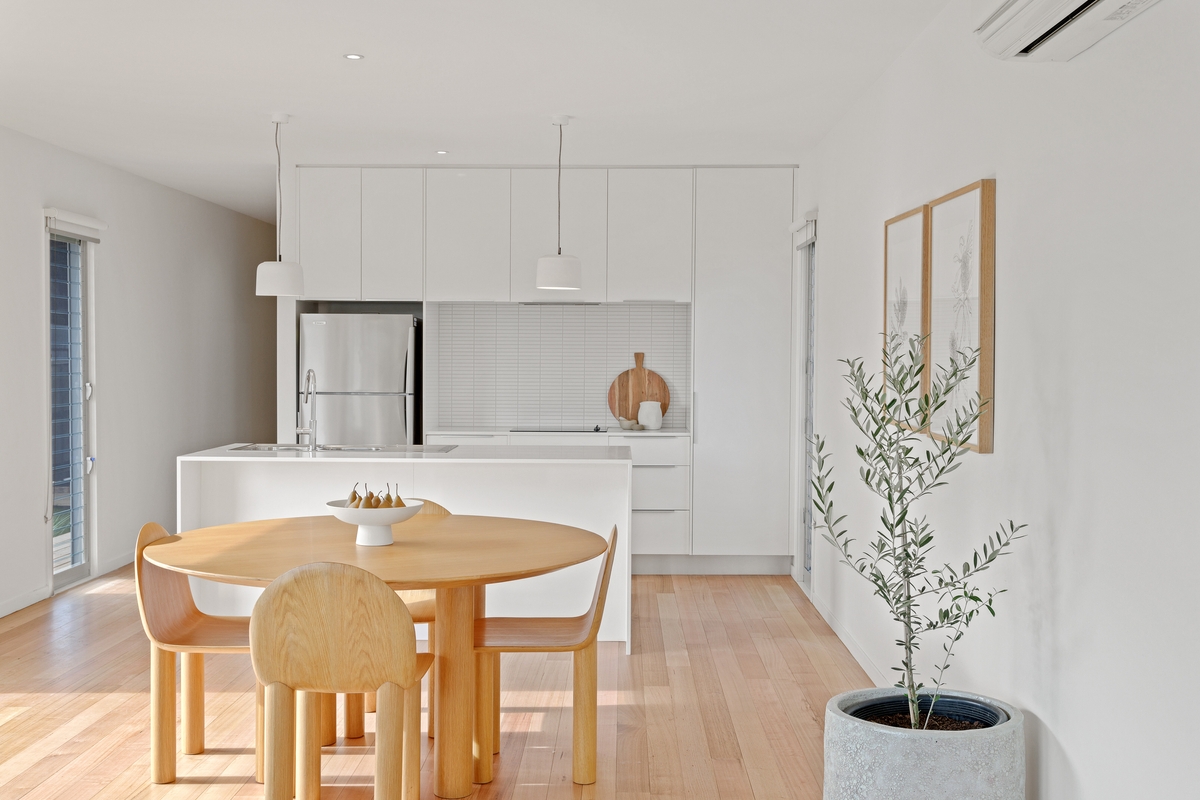 Gather around reconstituted stone benches
There's nothing better than feeling at absolute ease in your own environment. And what could be more relaxing than gathering around a gorgeous island bench to chat while cooking or share on an antipasto platter. Each EcoLiving home features benchtops made from reconstituted stone with a contemporary waterfall edge on the island bench. Reconstituted stone benchtops are made from crushed rocks instead of slabs, making for a smaller environmental footprint. Think of it as modern design with a sustainable upside.
Environmentally friendly benefits for planet positive living
Sustainable from the ground up, our EcoLiving modular homes minimise negative environmental impacts while maximising comfort and wellbeing. They're crafted with precision from responsibly sourced and time-tested natural materials and include eco-friendly features like solar power and rainwater tanks, energy efficient heat pump hot water systems and WELS rated water saving plumbing fittings as standard.
Here are five eco-friendly features you're going to love.
Improve energy efficiency with a 7-star energy rated home
For over 13 years, Ecoliv has been creating sustainable 7-star rated energy efficient homes with stunning contemporary features that can add value to your home and considerably cut energy bills.
Passive solar design and other energy efficiency measures – such as solar power, heat pump hot water system, insulation, double glazing, rainwater tanks, grey water systems, and water and energy efficient appliances – immensely improve home energy efficiency and decrease the negative environmental impacts.
Zillow's 2022 Home Features That Sell analysis found that energy efficient features, like double glazing, contributed to homes selling faster. This illustrates how eco-friendly design adds desirability and value to a home.
Plus with the minimum energy requirement for new homes moving from 6 stars to 7 stars from May 2022, you want a builder with a proven track record in designing and building 7-star rated energy efficient homes.
Save water with 10,000 litre rainwater tank 
Did you know that the average Australian does over 9,000 loads of washing in their lifetime? That's a lot of water. Now imagine using rainwater collected from your 10,000 litre water tank to do the laundry and flush the toilet too – some serious water savings. All EcoLiving homes come with a 10,000 litre water tank to collect rainwater from the roof and use WELS rated water saving plumbing fittings to reduce water consumption where tank water can't be utilised.
Reduce energy bills with solar power
Picture the environmental impact you'd make by planting 58 trees each year. Or by cutting out 965 litres of petrol. Each EcoLiving home comes with a 2.2kw grid connected solar power which gives you the opportunity to make that exact positive impact. So you could save up to 51% on your power bill (or up to $740 annually).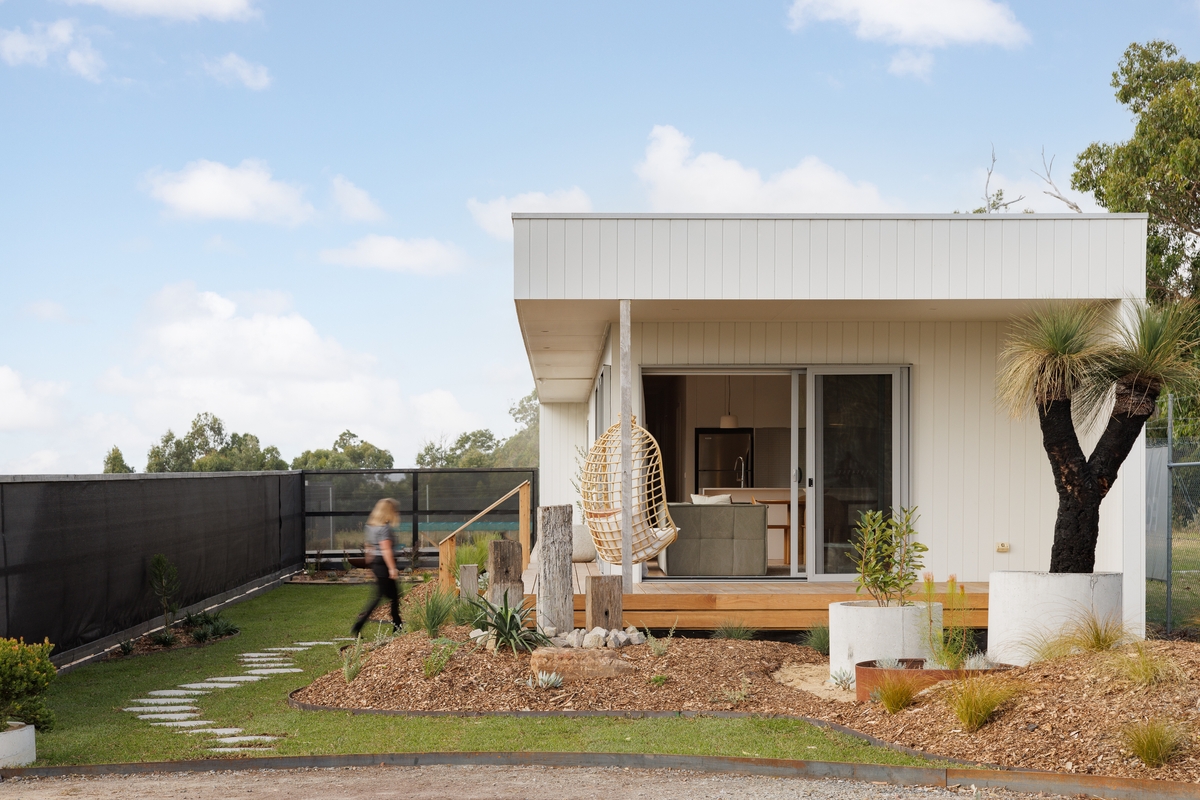 Better than zero carbon Weathertex cladding
EcoLiving homes are clad with zero carbon Weathertex cladding – a lightweight, low maintenance, termite resistant cladding with a contemporary aesthetic that creates some serious kerb appeal. Plus we don't just love the form and functionality of Weathertex, we love that it's 100% Australian made and owned and has a better than zero carbon footprint.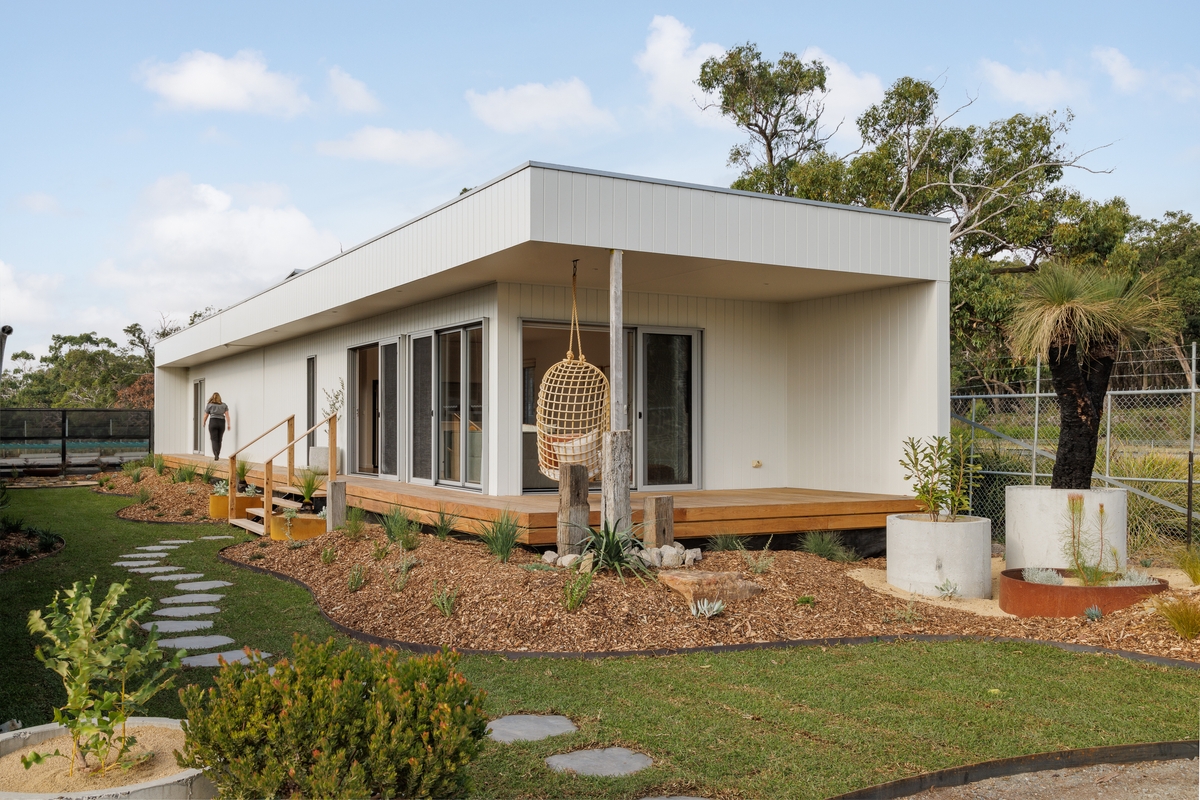 Sleep soundly and comfortably with double glazed windows
Imagine falling asleep in a warm room in winter. No cold emanating from the window. And the sounds of noisy traffic (or noisy birds) are all but mute. ​​Embracing the principles of passive solar design, our EcoLiving homes include double glazed windows that will keep you cool in summer, warm in winter and sleeping soundly year round. There's an environmental benefit to this modern comfort too. Did you know up to 40% of a home's heat loss occurs through glazing? Double glazed windows help to combat this and can reduce winter heat loss by up to 70%.
Ready to make the EcoLiving dream a reality?
The EcoLiving display is complete and ready for visitors. Book your visit to experience the EcoLiving 3A floor plan and Coastal Calm palette in person. Or contact us today to talk with our team and find out which EcoLiving design or custom home solution best suits to your needs, site and preferences.