Some people assume building a prefabricated modular home that's kind on the earth means making certain concessions when it comes to the home's aesthetic appeal, design, comfort and wow factor.
At Ecoliv, we like to think our range of homes lead the way in blending environmental friendliness with an attractive minimalist design that people both love to live in and look at.
One of the key goals when designing our new EcoGeneration range was to take our well-known sustainable modular designs and elevate them to new functional and sophisticated heights not seen before in Australian prefab buildings.
We're so excited to share eleven of the coolest and most noteworthy features you'll find in our EcoGeneration homes.
1. Operationally carbon neutral
The coolest thing about our EcoGeneration homes is that the entire range is operationally carbon neutral. How do we achieve this? We have gone to great lengths for carbon neutrality and a 7-star energy rating by including as standard a 5.5 kW grid connected solar power system, solar hot water system, sustainable plantation timber, 10,000 litre water tank, energy-efficient light globes, water-saving plumbing fittings, double glazed windows and doors, earthwool insulation, zero carbon cladding and zero VOC joinery.
2. Captivating external and internal rooflines
Visually striking and commanding the attention it deserves, EcoGeneration homes feature a sculptured folded roofline. The distinctive roofline design ensures the exterior makes a bold architectural statement but also allows the home to blend seamlessly into the natural landscape and surroundings. Love soaring ceilings? Thanks to the innovative folded roofline design the internal ceiling height measures 3.1 metres at its peak creating a beautiful lofty and airy feel inside. The internal ceilings are enhanced by warm Tasmanian oak lining.
3. Power up and save on bills with solar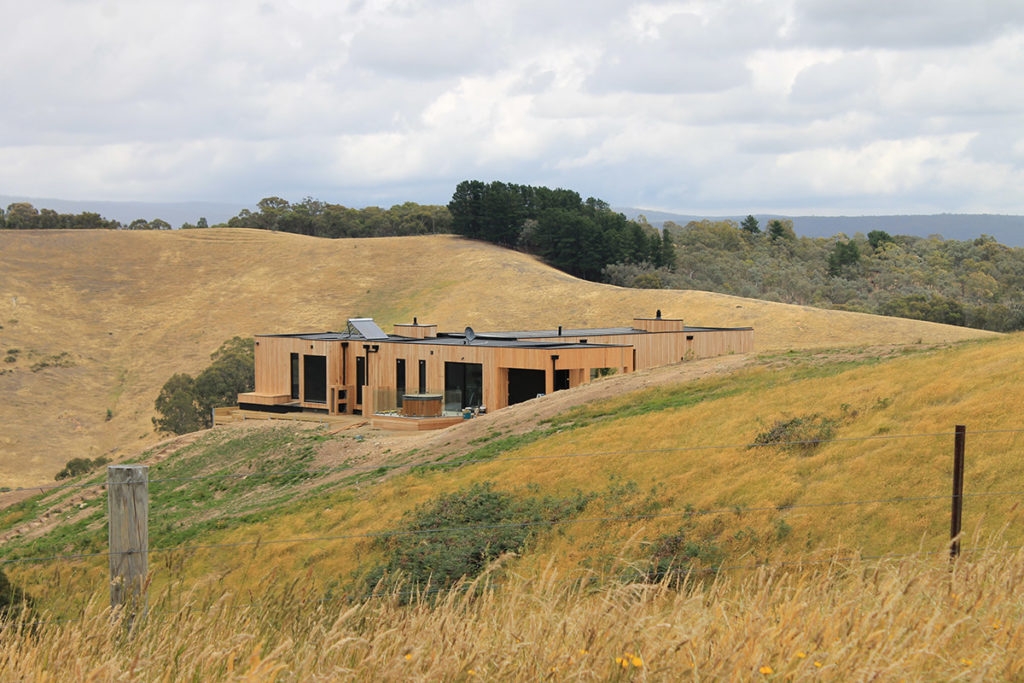 Australia has the highest average solar radiation per sqm of any continent in the globe so it makes sense to put this natural resource to good use. Every EcoGeneration home features a 5.5 kW grid-connected solar power system – our biggest yet – that will generate more power than the house will use (hello bill savings) and a solar hot water system. When comparing the average operational cost of a 3 bedroom 2 bathroom volume builder home versus a 3 bedroom 2 bathroom EcoGeneration home, you could save $1012 a year by not having to pay mains power electricity bills.
4. Water harvesting wins
While it may not be considered a design feature for its looks, a water tank is certainly a practical and necessary inclusion for anyone wanting to build a 7-star energy rated home and for going off-grid. As standard, all EcoGeneration homes come with a 10,000 litre poly water tank that is connected to your dishwasher, washing machine and toilet. This equates to a saving of $818 annually off your mains water bill – not to mention the environmental benefits of collecting and using rainwater.
5. Contemporary zero carbon footprint cladding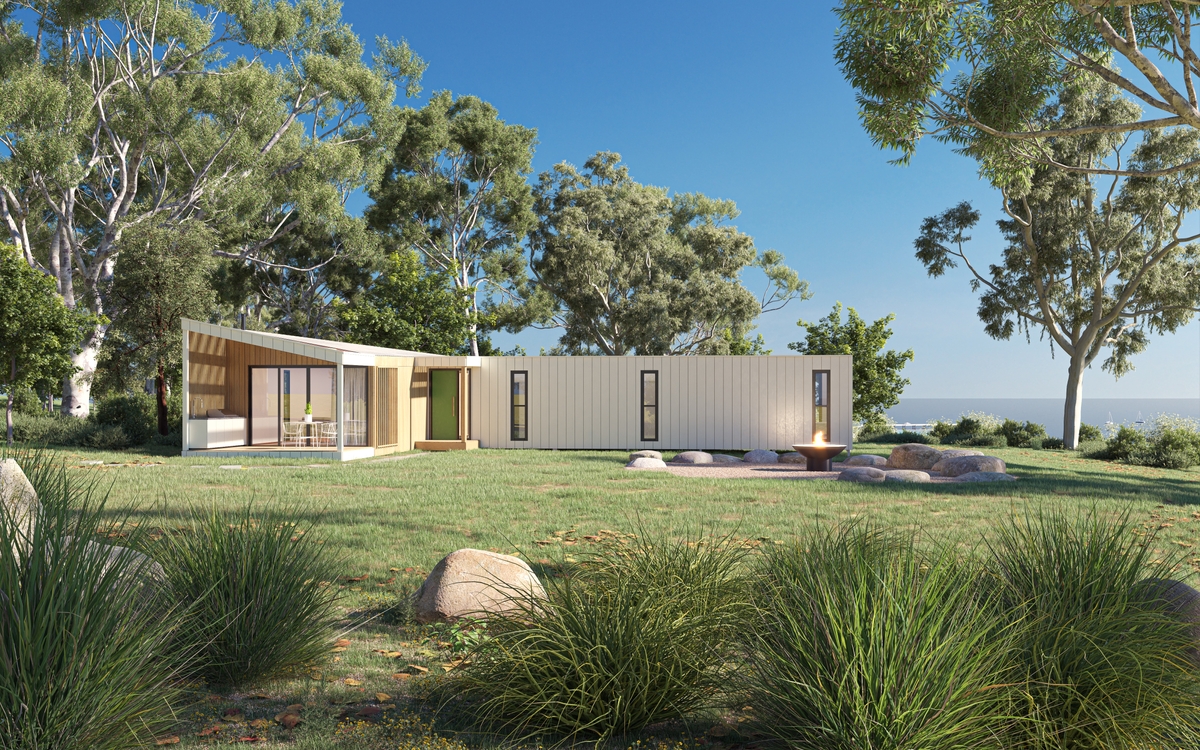 The exterior of EcoGeneration homes are clad in 300mm zero carbon footprint Weathertex cladding. With a choice of three chic Colorbond hues Surf Mist, Shale Grey or Night Sky. Weathertex cladding boasts a better than zero carbon footprint, guarantees its structural integrity for 25 years, is termite resistant and is 100% natural (no nasty chemical additives or glues!).
6. Double glazing delivers year-round comfort and quiet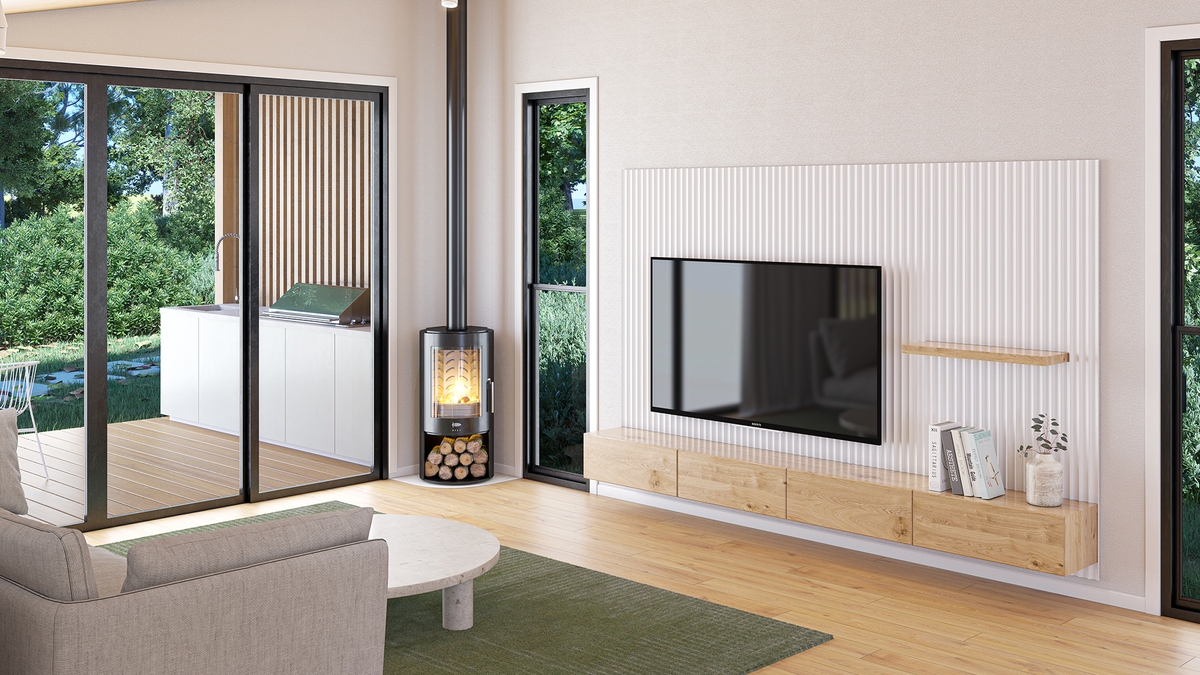 Double glazing will have you keeping cool in summer, warm in winter and sleeping soundly year round – no matter how noisy things are outside the home. Every EcoGeneration home includes double glazed windows and sliding doors in support of passive solar design principles that reduce the need for additional heating and cooling throughout the seasons. Did you know up to 40% of a home's heat loss occurs through glazing? Double glazed windows help to combat this and can reduce winter heat loss by up to 70%.
7. Enhanced indoor-outdoor flow with covered decking
Whether you want to BBQ, dine alfresco, host guests or relax outside with a book, EcoGeneration homes include a functional and attractive Australian hardwood deck and pergola. The covered deck allows effortless outdoor access and enjoyment of all the spoils of an indoor-outdoor lifestyle no matter the season.
8. Open the moss green door to glorious green living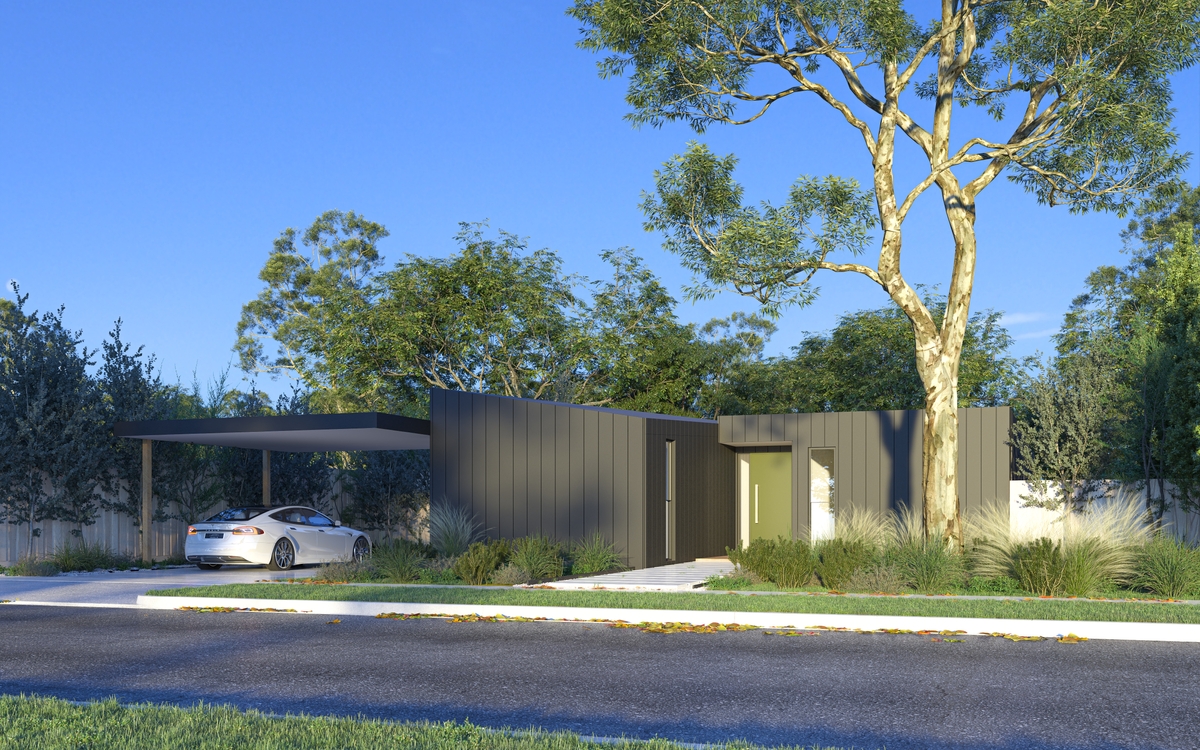 New to the EcoGeneration range will be the inclusion of a pergola covered large entry door painted in Ecoliv's signature shade of moss green. Providing a refreshing pop of colour, these green stunners will definitely create an impressive and serene statement for the entryway.
9. Innovative benchtops made from recycled glass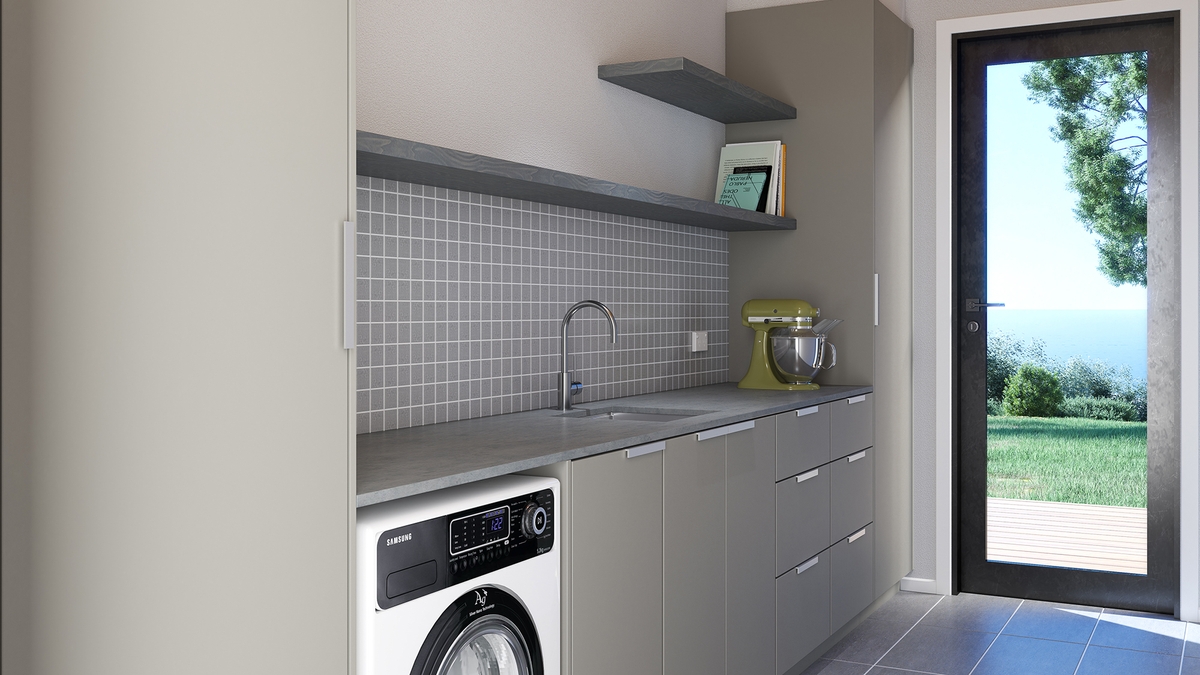 There's nothing quite like the luxurious look, cold feel and durability of stone as your kitchen workbench. Better yet, our EcoGeneration kitchen, bathroom and laundry benchtops utilise the revolutionary product Betta Stone which is made from 100% recycled Australian glass. Available in three stunning finishes, sustainable, recyclable, environmentally safe (crystalline silica free) and more durable than granite and marble, Betta Stone sure ticks all the sustainable boxes. Approximately, 800 bottles are rescued from landfill per project, how cool is that?
10. Laminex joinery but not as you know it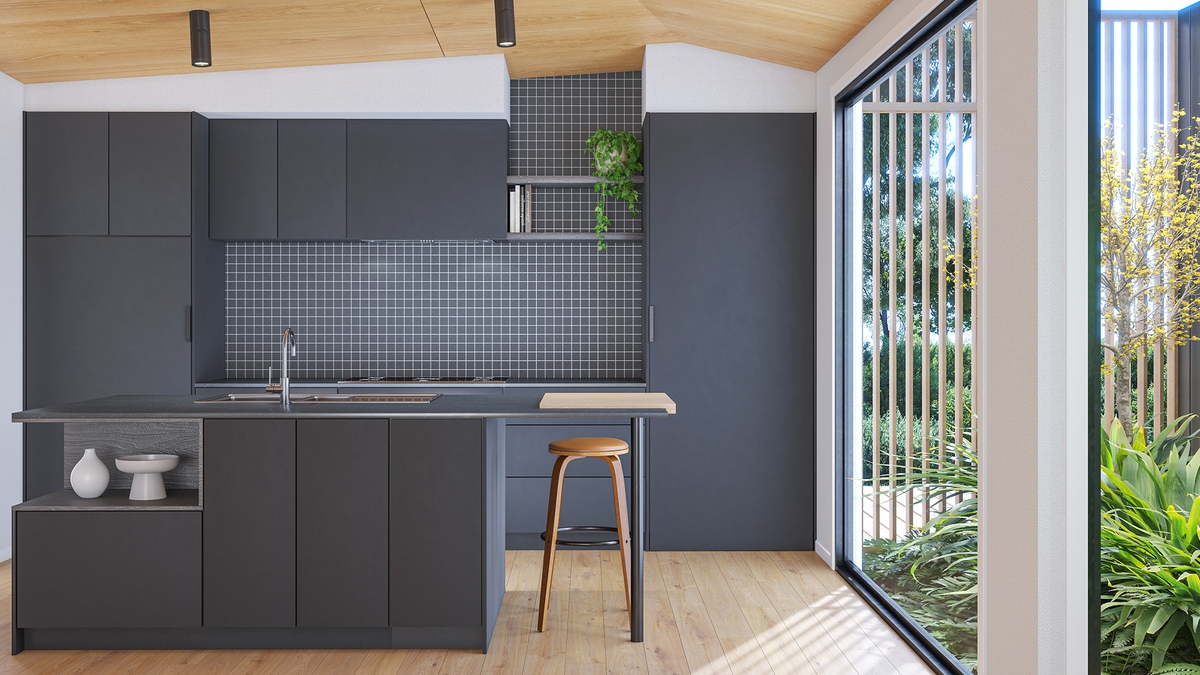 Stunning Laminex GreenFirst joinery is used in the kitchen, recycling bins, study with filing drawers, bathroom, bedroom robes, pantry and laundry with inbuilt hamper. With a choice of light, medium or dark colour palettes, you can be confident you'll select the style of joinery to suit your taste that doesn't cost the earth. GreenFirst joinery is free from VOC, and Laminex is the first business in their category to achieve Global GreentagCertTM Certification.
11. Futuristic LED wall mirror tech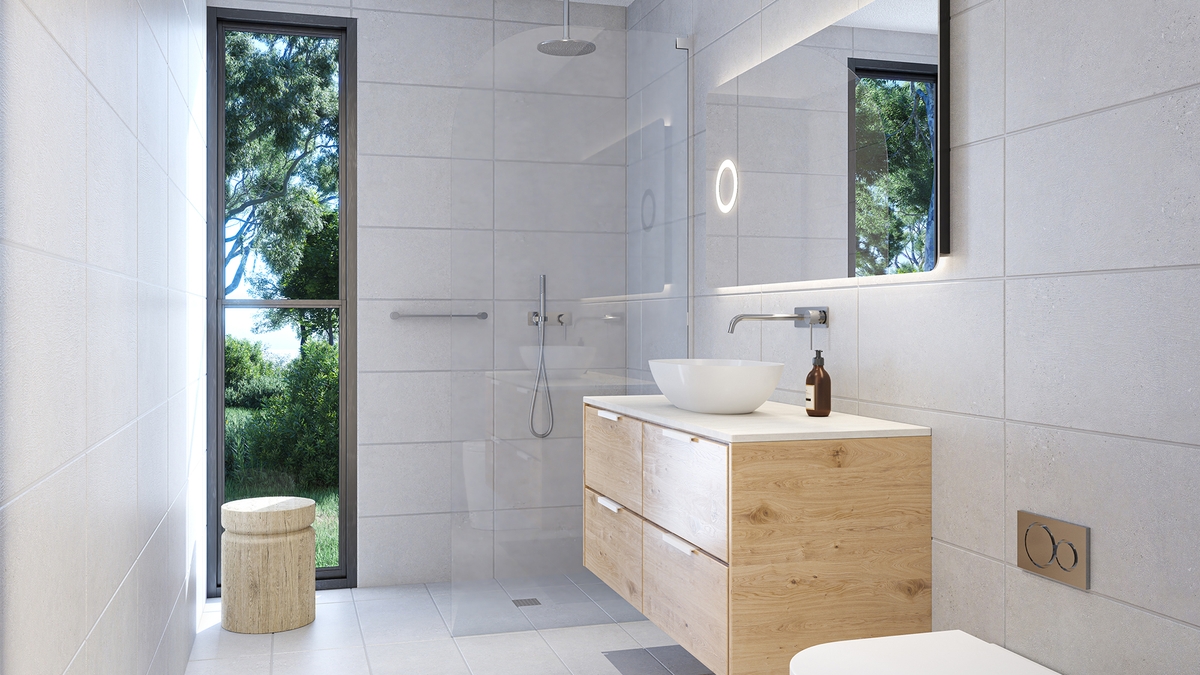 The bathroom of the future has arrived at Ecoliv! A standard inclusion in the EcoGeneration range is the Arcisan Eneo LED backlit wall mirror. With gently rounded corners, this nifty sci-fi-esque device not only looks incredibly sleek but is also packed with awesome features you'll never know how you lived without. Features include touch-activated low energy LED lights, a demister, an integrated magnifying mirror and a digital clock display.
Awe-inspiring add ons
Want to ramp up the cool factor of your EcoGeneration home above and beyond these phenomenal standard inclusions? We've got a number of Eco Extras that'll certainly do the trick, including:
Carports
External storage
Outdoor living package
Smart home system
Plungie pool
Outdoor shower
Coastal clotheslines
Letterbox
Biophilic indoor garden
Mobility package
Heating & cooling
Indoor entertaining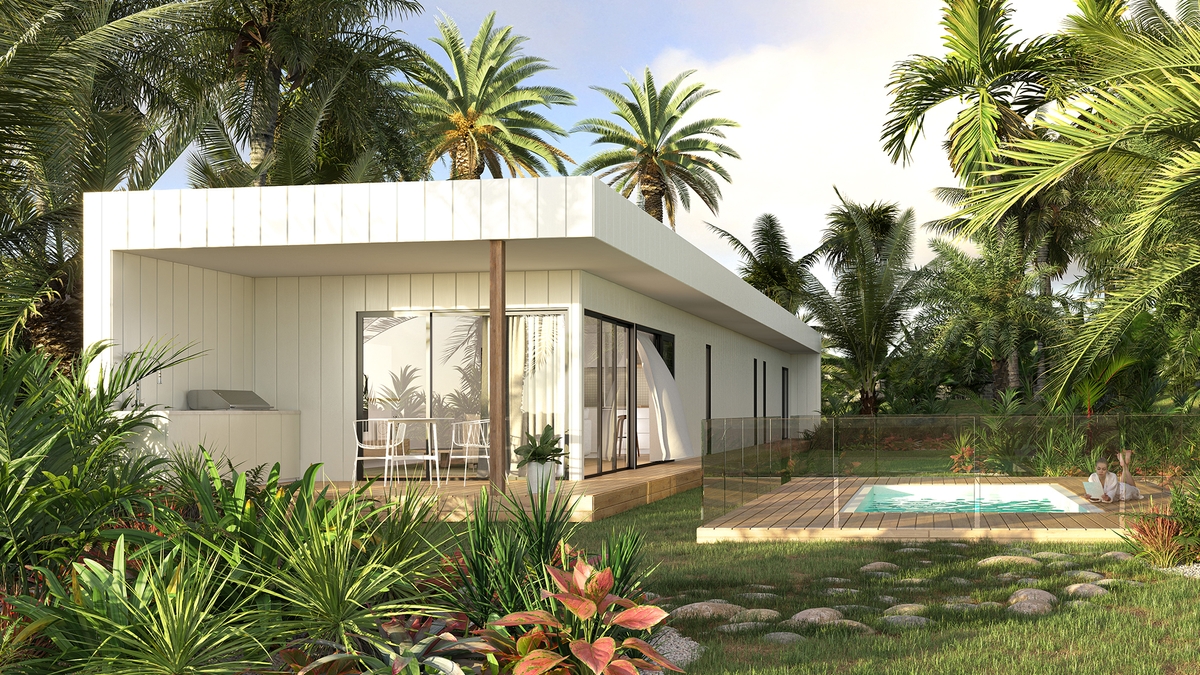 If you'd like more information on any of these stellar features or getting your EcoGeneration build out of the ground, get in touch with the Ecoliv team.